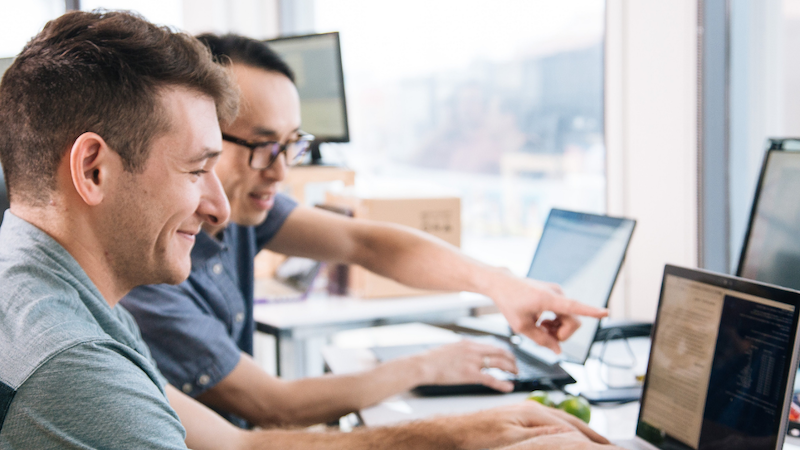 Residents build web applications and Open Source Products that push technology forward.
Codesmith's pedagogy is based on the importance of building projects. Creating projects from the ground up is a crucial part of the learning process that sets graduates up to be lifelong learners ready for the ever-changing tech industry.
Our immersive programs achieve this through a series of smaller projects which then culminate in a larger Open Source Product that is residents' main focus during the second half of the program. Even Codesmith's Prep Programs, JavaScript for Beginners and CS Prep, prioritize project building by including JavaScript projects in their curriculum.
Projects Residents Build

Solo Project
Solo projects are the first time you connect everything the program has covered thus far. You will build a coding project from the ground up using the concepts you've learned over the previous month and dig into their complexities. You will usually focus on 1-2 technologies, integrate APIs, and dive deep into connecting the various parts of an application.

Scratch/Iteration Project
Scratch and Iteration projects allow you to experience development as a team. These coding projects focus on learning team development processes such as GitHub for teams, SCRUM and agile methodologies, as well as working with more complex technologies. These projects are more advanced, require more research, and result in a finished product at production level.

Open Source Product
The Open Source Product is the most important component of your education at Codesmith. The projects created and launched by Codesmith grads have received thousands of GitHub stars, been featured on the main stage at world renowned conferences, and are used daily in development. For many, this is the reason they choose to attend Codesmith Immersive Programs.

Reinforcement Project
Your final coding project is designed to help you focus on the upcoming job search by encouraging you to build with contemporary technology or a highly used framework or library to prepare for technical screenings. This project is a chance for you to really dive deep on a technology you aim to work with in your first job after Codesmith, especially if it was not part of the stack you worked in for your Open Source Product.
What Is An Open Source Product And Why Is It Important?
Overview
Open Source Products are an important part of your Codesmith experience because they build expertise in high value cutting edge technologies that are being used in the tech industry today. While working on your Product, you will sharpen your critical thinking, build your problem solving skills, and autonomy. This direct job training on hard technologies allows you to gain experience on what you will be doing in your future career and allows you to become an expert and refine your skills in a supportive environment, while giving you experience that will help you stand out in your job search.
Requirements
Because Open Source Products are such an important part of the learning and job search process, Codesmith residents have one week with no instruction to ideate and fully focus on choosing the best topic for their group. Each group then presents their ideas to Lead Instructors in order to gain final approval on their topic and begin coding. The requirements of Open Source Products are that they must solve major challenges in the industry today and focus on tough engineering judgments and deep-diving on technology through developer-oriented projects in key web software engineering areas (UI frameworks, Node, DevOps) or client projects.
Timelines
Open Source Products are done in the second portion of the program, known as the senior portion. This time in the program also includes the hiring program and advanced program lectures.
Featured Open Source Products
Reactime

Reactime was created to help developers optimize and debug their React applications. Reactime remedies the increasingly difficult pain point of managing state with a Chrome extension that makes the development environment more accessible and comfortable.

ReacType

"The beauty of ReacType is that you can use it in parallel with create-react-app or other boilerplate code generators. Instead of exporting an entire application from ReacType, you can simply export your components into an existing project."

Periqles

Periqles is a React component library for Relay and Apollo that makes it easy to collect user input. Periqles abstracts away the dirty work of form creation with override switches built in for the design-conscious developer so you can be free to focus on business logic.

Atomos

"Atomos integrates seamlessly with React DevTools to provide real-time visualization and facilitate the planning and debugging of a React/Recoil application's structure and state... Atomos saves developers time and energy by taking the guesswork out of the state management debugging process."

Aesop

Aesop

was created by Codesmith Residents and absorbed into the Storybook ecosystem, where it has continued to be maintained by the Storybook folks.
Development Frameworks and Libraries Built by Residents
FLACHEQL
FlacheQL is a fast, lightweight, and flexible client-side cache for GraphQL that offers lightning fast retrievals for cached queries, typically on the magnitude of 150% faster than those offered by Apollo, as well as offering partial retrieval of query results on subsets of cached data based on fields and search parameters — a feature that no other GraphQL library offers.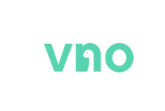 VNO
vno is a Command Line Interface that simplifies the use of Vue with a Deno runtime environment. As Paul Krill, editor at large of InfoWorld, says "with vno, a developer can employ the "elegance" of Vue while leveraging the "simplicity and security" of Deno".

QUELL
GraphQL is highly flexible, which makes it an amazing tool, but results in query responses being difficult to cache. That's where Quell comes in - with its minimally opinionated highly generalized front- and backend GraphQL caching libraries that can be used separately or together, make GraphQL's flexibility more efficient.
WEBDSP
WebDSP is a client-side DSP library utilizing the power of WebAssemblyto help developers break into the WebAssembly space by developing the first WebAssembly library for client-side digital signal processing (DSP), a fundamental building block for the full scale media-editing apps to come.
Hear from Codesmith Grads
Although I was certainly proud of the project I accomplished utilizing new tech stacks/technique, the Solo project truly reminded me of the importance of bouncing ideas off a team, divvying up tasks, and having another shoulder for emotional support.
Miguel G.
Software Engineer @ Google
The project phase really gives everyone a chance to focus on subjects they felt less confident in, or to specialize in things they enjoyed learning about.
Taylor R.
Software Development Engineer II @ Amazon Web Services (AWS)
Everything from the extremely supportive environment to the project based learning process is geared around helping individuals gain the confidence to attack tougher and tougher new issues.
Karandeep A.
Software Engineer @ Meta
I really enjoyed working on our solo projects. I feel like I learn best through doing projects (rather than listening to lectures,) so it was really exciting to work on something from start to end and reinforce all the concepts we learned earlier in the program.
Veronica S.
Programmer Writer @ Sitecore
Development Tools and Integrations Built by Residents
SWELL
Swell is a cross-platform desktop app that is meant to be used alongside a developer's existing environment to test your API. The market leaders in this space (Postman and Insomnia) have outgrown their origins as lightweight testing suites, and are also missing several important modern technologies. Swell picks up on their shortcomings and gives engineers a one-stop shop to quickly and easily test their REST / GraphQL / gRPC endpoints, with additional support for Streams (including SSEs), Web Sockets and GraphQL Subscriptions.

REACTIDE
Reactide was created to facilitate the process of developing a React application. While React is a powerful framework, its set-up time is cumbersome for both upcoming and seasoned React engineers. This Integrative Development Environment (IDE) allows veteran and upcoming React engineers to seamlessly develop applications and forgo arduous set-up by automating the configuration process. Additionally, Reactide incorporates an in-app window browser with Hot Module Reloader capabilities to streamline the development process.

RECOILIZE
Recoilize is a Chrome devtool which provides a means to debug applications built with Recoil.js. Recoil is a new, experimental state management library developed by Facebook - since it is so new, it lacks a tool to debug and visualize states. Recoilize records an app's state and its changes and allows users to debug with features such as time travel, state history, and various graphs to visualize render times and component / state relationships.

SPEARMINT
Using Spearmint, developers can easily generate React/Redux/Hooks/Context/Endpoint tests by using our user-friendly GUI. It dynamically converts user inputs into executable Jest test code by using DOM query selectors provided by the Testing Library. From its inception, Spearmint has sought to provide a simpler way to write tests for React Applications. Our user-friendly GUI allows developers to dynamically generate test files that can be directly exported into a project directory without writing a single line of code!
Prototyping Tools Built by Residents
REACT PROTO
React Proto is a React prototyping tool to streamline the process of mocking up and developing client side applications. To support a modern SPA with multiple views controlled by React Router's control of the browser history API, we developed the ability to support BrowserRouter routes for multiple page views. State management was also limited so we implemented the ability to create props at stateful components and mock prop drilling as done in real-time development.

OVERVUE
OverVue is a prototyping tool that allows developers to dynamically create and visualize a Vue application, implementing a real-time intuitive tree display of component hierarchy and a live-generated code preview. This provides experienced Vue developers with a tool that facilitates seamless prototyping and architecting their applications, and allows new developers to onboard a Vue application quickly and efficiently.

PREVUE
PreVue is an all in one prototyping tool for Vue developers from component architecture to code exporting. Not having a blueprint of your application architecture leads to unnecessary code and refactoring as the application scales. PreVue provides a cross-platform desktop prototyping tool that allows the user to conceptualize their component architecture and export a fully functional application. It gives developers and designers the tools necessary for creating clean, organized, and intentional code from the start.

LUCID
Lucid is a chrome extension for React-GraphQL app debugging. Lucid offers in-depth introspection into aspects of a React-GraphQL app - it allows developers to trace the flow of user interactions, as they transform from GraphQL queries or mutations to Apollo Server responses that populate stateful data and trigger subsequent UI changes. Lucid displays this information, a real-time component tree diagram, and historical logs of data flow externally and internally.
By requiring these production projects* to solve problems faced by developers every day, students acquire an intimate knowledge of a corner of the industry, experience that can be spoken to in job interviews with authority.
* As of August 2021, Production Projects are now called Open Source Products.
Travis F.
Software Engineering Immersive Graduate
Scalable Infrastructure And Analytics Built By Residents

KAFKA SPROUT
Apache Kafka has a complicated architecture that has a steep learning curve as it involves multiple processes just to start up a Kafka cluster, including Zookeeper and Broker servers. As of now, there are limited free/open-source GUIs that provide visualization and a robust toolkit for interacting with Kafka clusters. Kafka Sprout addresses thus by providing a user-friendly and beginner-friendly GUI for interacting with Kafka clusters from kafka-server-start to kafka-server-stop.

CHRONOS
If you've deployed a software application, monitoring is necessary for gaining insight into its usage and to prevent/diagnose failures. The growing trend towards microservice architecture and gRPC means there is a need for monitoring tools that support these technologies. Popular solutions either require haphazardly combining multiple open-source tools or paying for expensive monitoring software. Chronos bridges this gap, as an open-source tool for Node.js that can be used to instrument, collect, and visualize monitoring data.

OBSIDIAN
Obsidian utilizes normalized caching strategies to store response data in both a client and server-side cache. Obsidian is Deno's first native GraphQL caching client and server module. It utilizes normalized caching strategies to store response data in both a client and server-side cache. Obsidian supports mutations and implements a write through caching policy to maintain that the cache and database are in sync.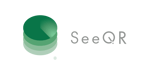 SEEQR
SQL sandbox, created for developers to test their Postgres databases and ensure their queries and schemas are optimized for the fastest performance possible. SeeQR also helps test database scalability by generating dummy data to simulate growth in a user base. SeeQR provides query runtime metrics, an isolated Docker instance to protect sensitive database information, visual comparisons to allow developers to easily keep track of each test, performance tuning, and determine additional metrics.
Learn More About Tools Built by Residents on our Blog
"The production project* is the meat of the project phase. This is where you develop with a group over the period of four weeks. Codesmith highly encourages creating or iterating on a developer tool for the production project*."
"This intensely collaborative environment enabled our cohort to not only grow closer as a team and intimately learn with one another, but this structure also meant we could learn wealths of information in a small period of time."
"Everything from the extremely supportive environment to the project based learning process is geared around helping individuals gain the confidence to attack tougher and tougher new issues."
*As of August 2021, Production Projects are now called Open Source Products.
Building at Codesmith
Reynolds, a graduate of Codesmith NY and now a Software Engineer at BlackWaspTech, worked with his team to create a middleware library for other engineers to use. This developer tool incorporated GraphQl, Apollo, and Redux, all of which the team learned during their time in the program.
Interested in learning more about projects at Codesmith? Schedule a call with an Advisor to learn more about our programs and plan your next steps!
Frequently Asked Questions
Do people continue working on projects post-graduation?
Graduates do not typically continue working on their projects post-graduation, but that is a personal choice for you to make because team members own the projects they create. Some graduates will continue to maintain their projects at a lower capacity, while others have gone on to create their own startups based on their
Open Source Products
.
Can the projects be anything coding-related or do they have to be JavaScript specific?
Projects don't have to be JavaScript specific, but many are! Some groups have chosen to use other technologies, frameworks or languages - such as Docker, GraphQL, Vue, and Kafka.
Even though we teach JavaScript, our pedagogy allows residents to pick up new programming languages quickly especially because many languages are similar which makes them easy to learn.
What do group dynamics look like when working on these projects?
Groups typically have 3-5 members. Each group is formed using preference forms which allow residents to list any cohort mates they'd prefer to work with. Groups are also formed based on the interest of the individuals on the type of tool they want to build or technology that they want to work with. Daily Scrum, standups, and project management tools are also utilized to help prepare residents for their future careers.
Can I contribute to these Open Source Products without being part of the Immersive?
Yes, all of our Open Source Products are open source on Github. We encourage pull requests, which will be reviewed appropriately by the engineering team managing the Product.
How many projects do residents build in the program?
Residents will build five coding projects in the Immersive program, which will take up approximately ⅔ of the program time. Projects are integral to Codesmith's pedagogy and are key to facilitating deeper learning of the curriculum and better equip residents for their future careers as Software Engineers.
What's the support we get throughout the program for projects?
We help guide Residents on product topics and ask that residents submit a case on why they believe their product will be impactful. This helps ensure that products benefit the greater developer community, are a good opportunity for professional development, and are within scope. Mentors are also assigned to help support in the process from start to finish.
Codesmith is committed to open source and proud to be a featured Open Source Labs partner.
Open Source Labs (OSLabs) is a selective community of dedicated engineers with the shared mission of driving creative technological advances through open source.
Open Source Products are great for those who want to improve their coding skills while at the same time contributing to projects in a meaningful way that is used by many others. Codesmith's commitment to open source and pushing forward the engineering community means that we encourage Open Source Products done in partnership with organizations like OSLabs, which hosts Open Source Products that our residents are able to iterate on. The OSLabs Github features Open Source Products that Codesmith Residents can iterate upon.
Are there any Open Source Products that worked with a company's codebase?
Yes, we've worked with many partner organizations and companies. If you are interested in collaborating please email hello@codesmith.io. Some examples of previous Open Source Products that are out of Beta are:
YouDescribe, an online platform where users can describe youtube videos to aid those who need more than solely the video for context.
First Freight, a leading CRM provider for freight forwarding companies in the world, approached Codesmith Residents to build a custom email automation service. While there are a few services that already handle email automation - First Freight was looking for a solution that integrated deeply with their existing system. The team built an email automation tool for their marketing department that was simple to use and provided all the analytics necessary to make informed business decisions.

For more information, visit our Projects Built by Residents page.