Learn the fundamentals of JavaScript with live instruction and a supportive community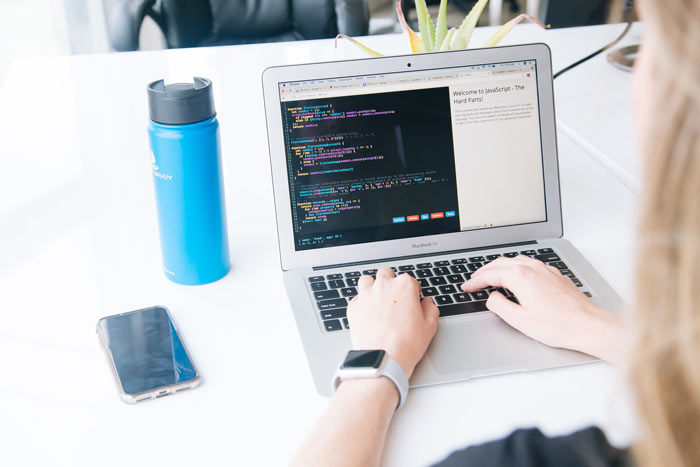 No coding experience? No problem! This course is for those just getting started with coding.
JavaScript for Beginners is a part-time, remote program consisting of two consecutive Saturday sessions. The program is designed for those with no previous coding experience and will teach JavaScript fundamentals, as well as provide a broader context to how coding works. The program offers students a launching point to continue their JavaScript studies, prepare for CS Prep, and build a future in software engineering.
Program Overview
〉
Learn how to use variables, data types, loops and more in a structured, online class setting.
〉
Learn from instructors who know exactly what you need to lay the foundation for JavaScript success.
〉
Figuring out how JavaScript fits into the world of software engineering can seem complex. We will break everything down for you and give you a road map of how coding works.
〉
Coding should be accessible to everyone. We have scholarships available, which can cover up to 100% of the JSB tuition. If you choose to apply to our more advanced courses like CS Prep or our Software Engineering Immersives, your payment towards JSB will be applied to those courses as a credit.
〉
Learning to code alone can be hard. This course focuses on pair programming and introduces you to a community of coders on the same path!
〉
JavaScript for Beginners is designed to be the first step if you choose to continue your coding education with our programs. This will set you up with all the fundamentals you need to succeed in our more advanced programs.
Who is JavaScript for Beginners for?
Those just getting started with coding! JavaScript for Beginners is designed to be your introduction to coding, so no prior experience is required. However, to get the most out of the course, we ask incoming students to start working on fundamental JS concepts by completing Precourse Part 1 and 2 on CSX, our free learning journey. It is highly recommended to complete these units prior to beginning the course.
Those who are familiar with basic JavaScript, but need some extra practice and instruction to fully grasp the material. Repetition is key when learning JavaScript, and this course is designed to fully cement basic concepts through live instruction and pair programming.
If you feel comfortable with JavaScript fundamentals like loops, arrays, conditional logic, objects, and basic functions, then you are ready to apply to our more advanced program - CS Prep!
Curriculum Overview
The curriculum for JavaScript for Beginners is carefully constructed to give both a broad introduction to 'what programming is' as well as cover important JavaScript concepts so you'll be able to solve challenges and build projects with confidence.
JavaScript for Beginners will help you understand the basics of programming that can be applied to more languages than just JavaScript. These are the building blocks that you'll need in order to expand your coding knowledge and move to more complex concepts.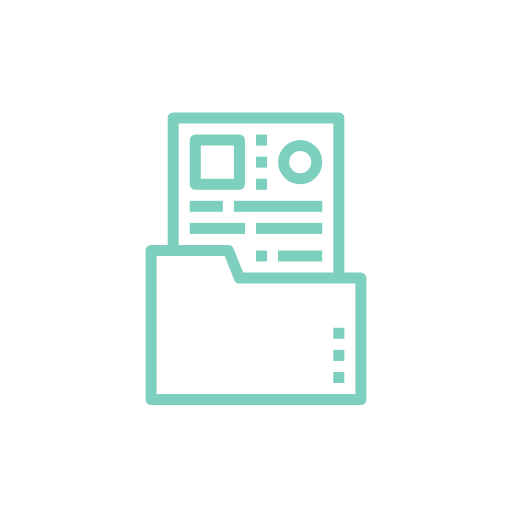 Storing and using data (variables)
Variables are the basis of all programming and allow us to both store and reuse data. We'll cover what types of data they can contain, and rules JavaScript has for how they can be declared and redefined. This is a core concept in all of computer science and will be the first building block to learning more about code!
Looping and when to run code (control flow)
Very often when you write code, you want the same block of code to run over and over again in a row. Looping in JavaScript allows us to not have to write the same code over and over, but to repeat an action which is much more efficient. Alternatively, sometimes you only want to run certain blocks of code if certain conditions exist. In this course we'll cover different types of looping and how you can control when certain blocks of code in JavaScript are run using if/else statements.
Once we cement the basics of JavaScript we'll move on to covering the fundamentals like functions, objects, and arrays. These concepts are crucial for building a strong foundation so you can write clean and efficient code.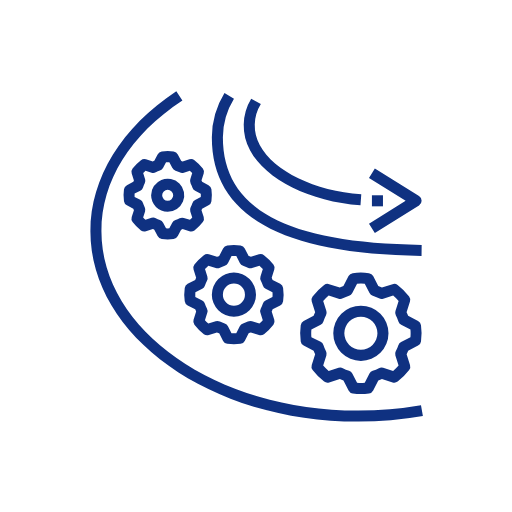 Saving and using code (Functions)
Functions are a key component in all of programming. You'll learn how to use functions to perform a set of tasks or manipulate data to make your code cleaner and more effective. You'll work with functions as part of your project in this course so you develop a deep understanding of this crucial concept.
Storing more complex data (Objects/arrays)
Objects and arrays are ways to store data and they allow us to hold multiple values in one place! They also let us access the information stored whenever we need to and we can even manipulate it once it has been saved. We'll learn more about these important data storage tools and how essential they are for programming.
This course is about more than just JavaScript, it's about understanding how all of programming fits together! We'll dive into this by discussing how the modern web came to be, and how different pieces of it work together.
How the Web Works
We'll be diving deep into how the web functions so you understand how what you see on a webpage (like this!) is displayed. We'll cover key terms like client-side development, the cloud, and HTTP so they're no longer just buzzwords and you can confidently talk about them with other developers.
Why JavaScript and history of programming
To fully understand something it is important to know how it got there. We'll cover the history of programming and introduce you to some key players that helped shape the web and get it to where it is today.
JavaScript for Beginners is designed to set you on a successful trajectory as a coder, and there is no more important aspect of that then building projects and engineering soft skills through pair programming!
Build a unique text adventure game
At Codesmith, we think the most important learning is through building. Building projects helps you work through blocks that you'd never encounter by just working through practice challenges. In this course, you'll build a text adventure game and have the option to show it off to the rest of your cohort in a presentation.
Pair-programming and technical communication
Pair programming is at the core of every experience you will have at Codesmith whether it is our free workshops or our advanced software engineering immersive programs. You'll work with a partner on all of your challenges in this course, which will help your ability to explain your thought process clearly and set you up for success as a developer.
Daily Schedule
JavaScript for Beginners takes place on two consecutive Saturdays, with an optional Office Hour session between Weeks 1 and 2 as well as a group project presentation on the final Monday of the course. See below for specific cohort start dates and schedules.
Saturday 1 Part 1 - Lecture: Welcome, Why JavaScript and Intro to Programming
You'll begin this course getting to know your cohort mates, and then we'll dive right into a background on programming, so you can understand the whole picture before focusing on JavaScript.
Saturday 1 Part 2 - Lecture: Variables, Primitive Data Types, Objects & Arrays
After you understand the background of programming, we'll cover core JavaScript concepts that will create the foundation for the topics covered throughout the course. You'll cement these concepts through pair programming - a core aspect of all Codesmith courses, and the best way to learn how to program.
Saturday 1 Part 3 - Lecture & Pair Programming: Loops & Control Flow
Later in the day on Saturday we'll go over how to control the flow of our code by building logic that allows it to make decisions about when to run blocks of code and repeat tasks until specified criteria are met. You'll start pair programming on challenges and then continue working through these concepts on your homework.
All Week
To advance your learning between sessions, you'll be assigned coding challenges related to concepts covered on day 1. At the start of day 2 we'll review the challenges and you'll have time to ask questions that have come up. Don't worry if you have questions during the week, you're always able to reach out to other students or your instructor in the cohort slack channel.
Saturday 2 Part 1 - Lecture: How the Web Works
To kick off Day 2, we'll review your homework assignment and work through any questions you may have. We'll then jump into a background on how the web works, covering how HTML, CSS, and JavaScript work together to display webpages, the client-server relationship, the cloud, and more.
Saturday 2 Part 2 - Lecture & Pair Programming: Functions, Execution Context and Scope
During the afternoon we'll continue through fundamental JavaScript and cover functions, one of the key concepts in all programming. You'll continue to pair program, and work on your technical communication.
Saturday 2 Part 3 - Project: Text Adventure Game
Building projects is essential to growth as a developer because it forces you to hit blocks whereas coding challenges will not! We'll finish off this course by building a text adventure game and showcasing your new JavaScript skill set. You'll also have the option to do a technical presentation on your project to the rest of your cohort on the Monday after the course finishes.
Continuing your coding education
Whether you're deciding if coding is fun, or you're sure that you'd like to become a software engineer, this course will teach you the fundamentals so you can build on them. We'll cover all the basics, so you will feel confident learning on your own or continuing to a more advanced course.
JavaScript for Beginners is the perfect stepping stone to CS Prep, our part-time, online program that is designed to prepare you for advanced coding bootcamps, like our Full-time Immersive or Part-time Remote Immersive. The content covered will give you the needed foundation to get the most out of CS Prep and fully understand all the concepts covered.
Sat 9am-3pm PT / 12pm - 6pm ET
DEADLINES:
Application deadline: Dec 28
Sat 9am-3pm PT / 12pm - 6pm ET
DEADLINES:
Application deadline: Jan 11
Sat 9am-3pm PT / 12pm - 6pm ET
DEADLINES:
Application deadline: Jan 25
The Academic Team
Codesmith's JavaScript for Beginners team of instructors are all dedicated to growing each student and acting as their first coding mentor. They are there for the students as technical authorities, but also as guides through the pathway to becoming a software engineer.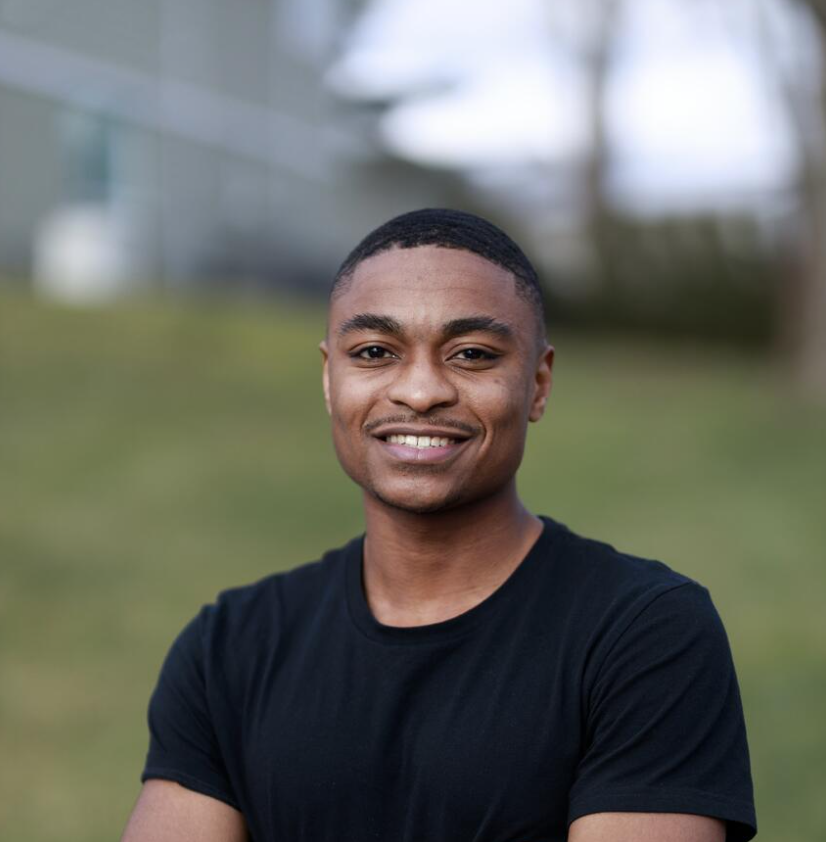 Cam Greer
Co-Founder @ heds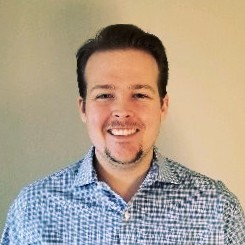 Daryl Foster
Senior Frontend Engineer @ Collective Health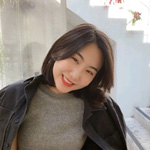 Jinsung Park
Software Engineer @ Dataminr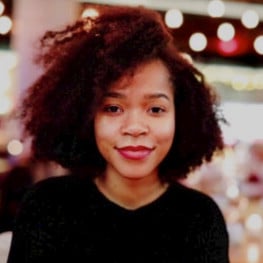 Kim Spicer
Software Engineer @ Classy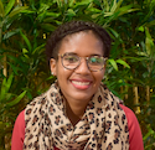 MJ Lafontant
Software Engineer @ Notion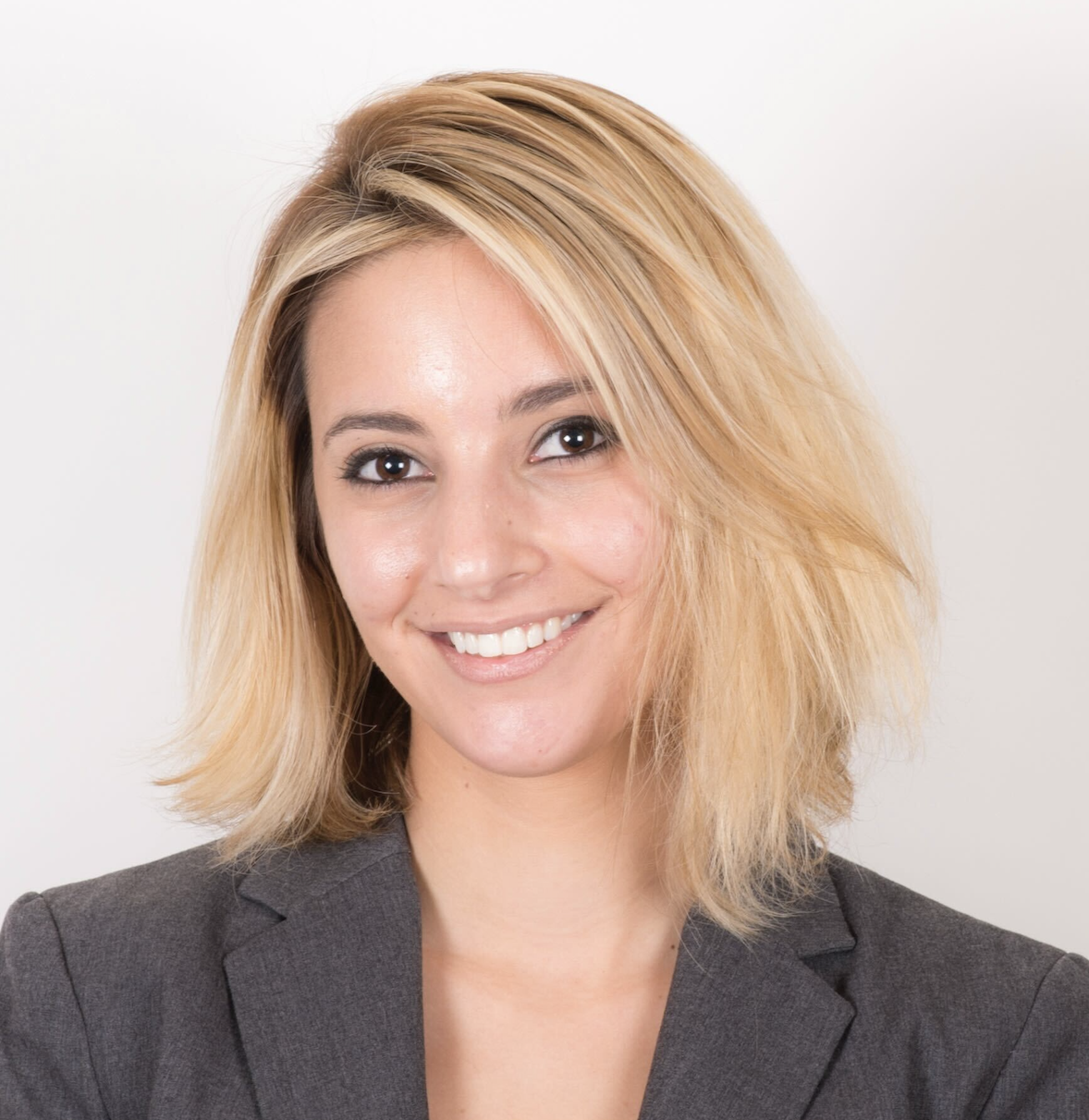 Sabrina Goldfarb
Software Engineer II @ GitHub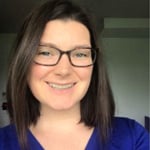 Sophie Nye
Software Engineer II @ Alloy
Terry Tilley
Full Stack Developer @ NPR
Tuition, Scholarships, and More
JavaScript for Beginners is designed to be an accessible, first-look at the world of coding. We're happy to offer many scholarships for this course, and offer payment plans on a case-by-case basis.
The total tuition for JavaScript for Beginners is $325.00. The course includes in-depth lecturing, pair programming, tons of challenges, and a final project!
If you are accepted into CS Prep, & later into one of our Software Engineering Immersive programs, your JavaScript for Beginners tuition will be applied to the next program you take.
JavaScript for Beginners offers a range of scholarships that are application-based. You can apply to these scholarships after you have applied to the program.
Scholarships for JavaScript for Beginners are awarded to those committed to coding and who are passionate about helping others. Scholarships are awarded on a rolling basis, and applications are due 10 days before the cohort begins. Scholarship awards range in amount, and can cover up to 100% of tuition.
JavaScript Beginner Admissions Process

Submit Online Application
The application for JavaScript for Beginners consists of a short essay question and coding challenge. Do not fear if you've never coded before, we'll walk you through how to complete the challenge in the instructions. We're excited for you to begin your coding journey with us!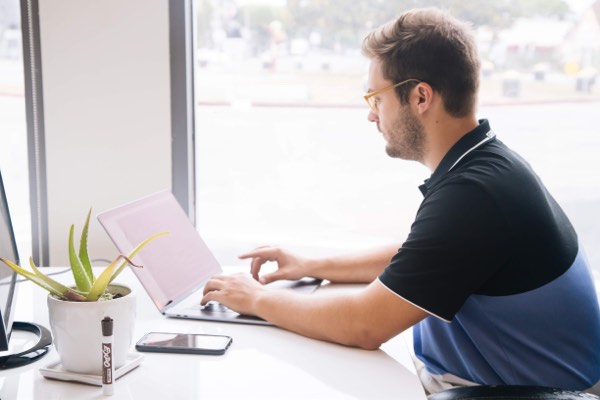 Frequently Asked Questions
Can I take this class if I've never coded before?
Yes, absolutely! This course is designed for those with no coding experience. We'll start the course by giving you a general understanding of how the web works so you can get a sense of the bigger picture, before we dive into coding!
Yes, there is. We'll have you complete Precourse Part 1 and 2 on CSX, our free online learning platform. You won't be required to have a complete understanding of these concepts, but we want you to have some familiarity on what you'll be learning to make sure you can get the most out of the course.
If I finish this course am I ready for CS Prep?
JavaScript for Beginners will set you up with a good foundation to move into our online, part–time CS Prep course. Once you have passed the JSB Assessment, given on the second Saturday of the course, you will gain automatic acceptance into CS Prep. After which, we strongly recommend continuing your studies through the CSX Functions and Execution Context unit to get ready for CS Prep.
Will I learn any HTML & CSS or does this course just cover JavaScript?
This course is completely focused on JavaScript and it will not cover HTML & CSS. This course is focused on taking students from completely new to a JavaScript novice, and with the length of the course we think it's important not to dive into other languages. If you are interested, we have free weekly workshops that include content on HTML & CSS. See upcoming events here.
Who can take this program?
Anyone who is ready to start learning JavaScript! This program is all online with live instruction, so you can take this course from anywhere around the world. Whether you are a total beginner or have some coding experience, JavaScript for Beginners will help set you up for success in the next step of your coding journey.