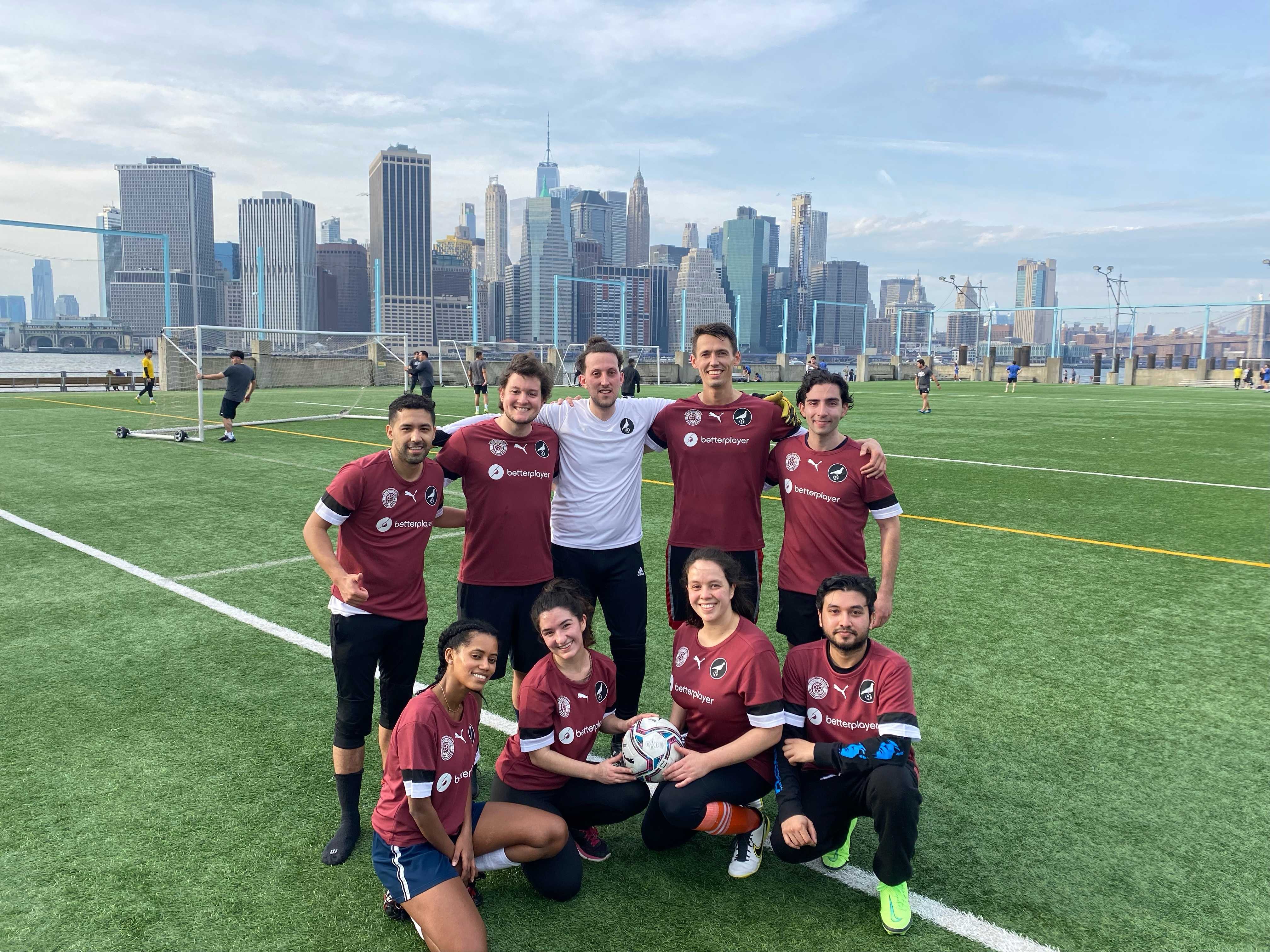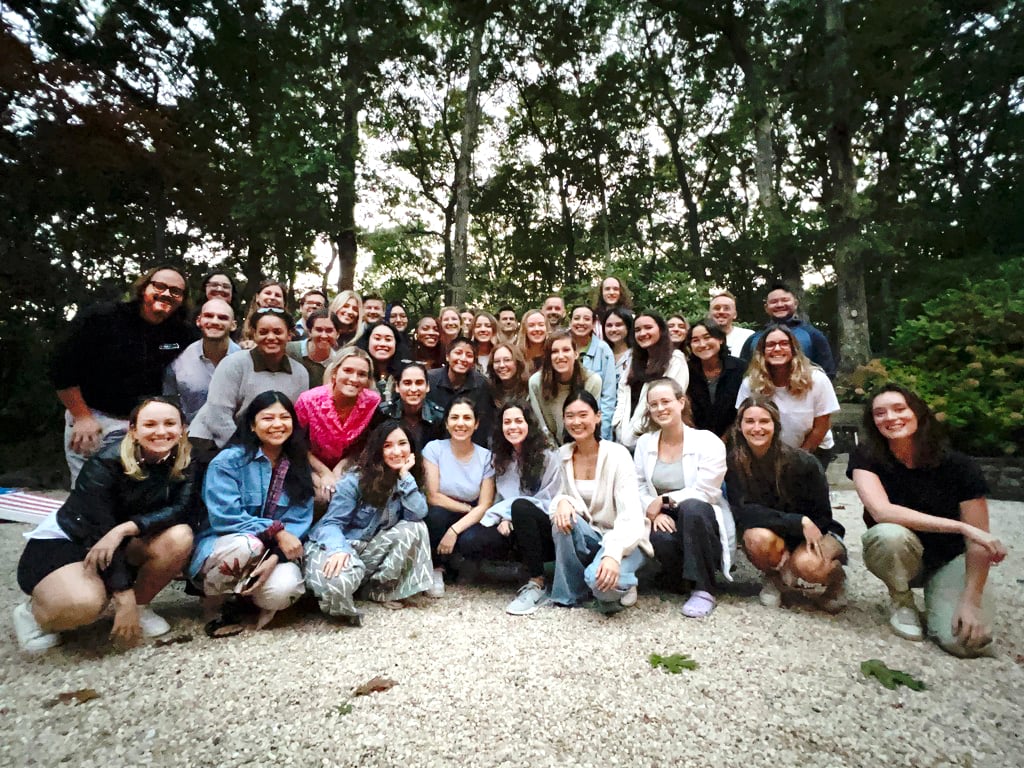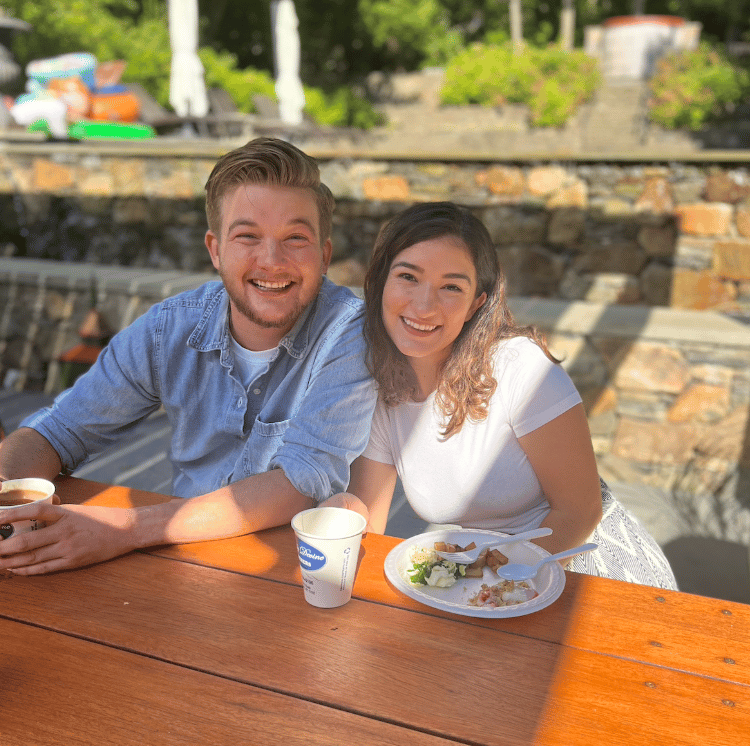 Why Codesmith?
Our Drive
We are rallied around our mission and come to work ready to support our residents reach their goals, and each other, to help them get there.
Our Team
We're building a team of exceptional people, who deeply believe in our program's ability to change the lives of our students and are excited and committed to put in the work it takes to deliver the best student experience possible.
Who We Look For
We're looking for candidates who have pushed something to an extraordinary level - something that required determination and ingenuity. It might be your academic success, sports, a company, an organization, or a leadership role you held. We want to see that you're driven and ambitious but put the deeper company mission first.
Meet the Team
We are a hard-working, empathetic, and collaborative team. Everything we do is focused on supporting people - our residents, prospective students, self-learners, and each other. We have built a team of exceptional people who are rallied around our mission.
Agnes Malatinszky
Chief of Staff
ALANA ARAGON
Sr. Manager of Programs
Alexander Holden
Engineering Instructor
ALEXANDER ZHANG
Machine Learning Instructor
ALLISON PRATT
Software Engineering Curriculum Developer
Amanda Pagan
Program Coordinator
BRIANNA CARNEY
Program Coordinator
Carly Jackson
Engineering Mentor
Chacta Brice
Engineering Mentor
CLAUDIA FRANKE
Program Coordinator
Clinks
Engineering Instructor
Erika Collins
Engineering Mentor
HANNAH PARK
Sr. Program Coordinator
HECTOR TORRES
Program Coordinator
James Laff
Engineering Instructor
JARED LEWIS
Engineering Instructor
Jordan Grubb
Engineering Instructor
Jonathan Bechtel
Lead Instructor & Curriculum Developer
KATRINA VILLANUEVA
Lead Engineering Instructor
KELVIN WANG
Machine Learning Instructor
Kristin Tillotson
Engineering Instructor
KYLE COMBS
Senior Software Engineer & Lead Instructor
LARISSA CIANCARELLI
Engineering Instructor
LAURA BOTEL
Lead Engineering Instructor
LAURA FORDEN
Programs Manager
LAUREL ETTINGER
Sr. Program Coordinator
MATT SEVERYN
Lead Engineering Instructor
MIKE MASATSUGU
Lead Engineering Instructor
PHILLIP TROUTMAN
Head Instructor
RACHEL KUCHARSKI
Instructor Training Fellow
RYAN MCDANIEL
Lead Engineering Instructor
Saloni Varma
Program Coordinator
SAM ARNOLD
Engineering Instructor
SHANDA MCCUNE
Director of Academics
TERRY TILLEY
Instruction Training Manager
WILL SENTANCE
Co-founder & CEO
ABIGAIL JAMESON
Admissions Coordinator
DEMI ORPHANOS
Director Of Admissions
ELIZABETH ISRAEL
Admissions Manager
Maria Hoang
Admissions Coordinator
MEG WALTERS
Admissions Coordinator
RACHEL CIRUOLO
Admissions Coordinator
SAMANTHA LAGVILLE-GRAHAM
Admissions Coordinator
CAITLIN COMBE
Community Engagement Manager
JAMAICA BRYANT
Director of Content & Community
KATE MORAN
Sr. Community Coordinator
Luisa Salazar
Operations Coordinator
LOVETTA JONES
Event Coordinator
MADELINE SKLAR
Senior Content Coordinator
SAMANTHA COLLINS
Event Coordinator
SHAYNA ESHMOILI
Associate Product Manager
Adam Lang
Engineering Mentor and Machine Learning Engineer
Adam Sheff
Engineering Project Advisor
Amanda Smith
Engineering Fellow
Alessandro Battellino
Engineering Fellow
Alex McPhail
Alumni Advisor
Antonio Ayala
Technical Interview Mentor
Ashley Pean
Engineering Project Advisor
Brandi Richardson
Alumni Advisor
BRIAN HONG
Senior Prep Program Mentor
Cam Greer
Prep Program Instructor
CARLOS PEÑA
Alumni Advisor
Chase Mann
Engineering Fellow
Chris Olmsted
Engineering Fellow
Chris Suzukida
Engineering Fellow
Christian Ashley
Engineering Fellow
Cindy Chau
Prep Program Instructor
CODY SCHEXNIDER
Alumni Advisor
DANIEL BALISTOCKY
Alumni Advisor
Daryl Foster
Prep Program Instructor
DOMINIC AMENEYRO
Prep Program Instructor
Eddy Kagia
Engineering Fellow
Emilia Yoffie
Resume Fellow
Erin Sweeney
Program Specialist (Student Support)
Gregory Palasciano
Prep Program Instructor
Han Chae
Prep Program Mentor
Jace Crowe
Engineering Fellow
Jackson Ta
Engineering Fellow
Jehovany Cruz
Prep Program Mentor
Jenny Oh
Engineering Fellow
Jeremy Vogel
Resume Fellow
Jessica Davila
Engineering Fellow
Jinsung Park
Prep Program Instructor
Joan Manto
Engineering Fellow
Judy Wu
Engineering Fellow
Junie Hou
Prep Program Instructor
Karl Eden
Engineering Fellow
Katie Sandfort
Engineering Fellow
Kelvin Van
Engineering Fellow
Kenneth Lee
Technical Interview Fellow
Kim Spicer
Prep Program Instructor
Kristin Green
Prep Program Instructor
Kyle McCracken
Engineering Fellow
Laurence Diarra
Engineering Fellow
Lloyd Bistany
Engineering Fellow
Louie Mendez
Technical Interviewer
Mariko Iwata
Engineering Fellow
Marissa MJ Lafontant
Prep Program Instructor
Matthew Peters
Prep Program Instructors
Matthew Weisker
Engineering Fellow
Matthew Xing
Engineering Fellow
Meg Schneider
Engineering Fellow
Meimei Xiong
Engineering Fellow
Mila Hose
Prep Program Instructor
Ona Narbutas
Engineering Fellow
Parker Hutcheson
Engineering Project Advisor
Pei-Yun Chu
Engineering Fellow
Peter Kennedy
Engineering Fellow
Reid Klarsfeld
Public Events Instructor
Richard Zhang
Alumni Advisor
Robert Semelsberger
Video Editor
Rosio Reyes
Technical Interview Mentor
Ryan Ranjbaran
Engineering Fellow
Ryan Wallace
Engineering Fellow
SABRINA GOLDFARB
Prep Program Instructor
Sakura Akiyama-Bowden
Engineering Fellow
Sankari Ayyaluru
Alumni Advisor
Sara Powers
Public Events Instructor
Scott Campbell
Technical Interview Mentor
Sean Flynn
Engineering Fellow
Si Young Mah
Engineering Fellow
Skyler Escobedo
CS Prep Instructor
Stephen Kim
Alumni Advisor
Tim Muller
Engineering Fellow
Victor He
Engineering Fellow
William Lee
Engineering Fellow
Yuey Wong
Engineering Fellow
Yousuf Elkhoga
Engineering Fellow
ANNIE ZADIKOFF
Director of Outcomes & Developer Relations
CARA DIBDIN
Career Support Engineer
CASSANDRA SOCO
Outcomes Project Manager
Charles Gyer
Career Support Engineer
Christopher Akinrinade
Career Support Engineer
Jordan Weaver
Outcomes Coordinator
Julia Cook
Career Support Engineer
KINSLEY CUEN
Sr. Alumni Community Coordinator
LUIS CROUSSETT
Career Support Engineer
MATTHEW LAUFER
Career Support Engineer
NATALIE UMANZOR
Alumni Support Engineer
Samantha Wessel
DevRel Mentor
SAMANTHA SANTAMARIA
Sr. Outcomes Coordinator
YUJIN KANG
Career Support Engineer
ARVA ANEES
People Coordinator
BRITTANY Ballew
Growth & Engagement Coordinator
CHELSEA DE LA GRANA
Director of People
Nikki Romano
Director of Team Growth & Engagement
TAYLOR LEIGH HARPER
People & Compliance Manager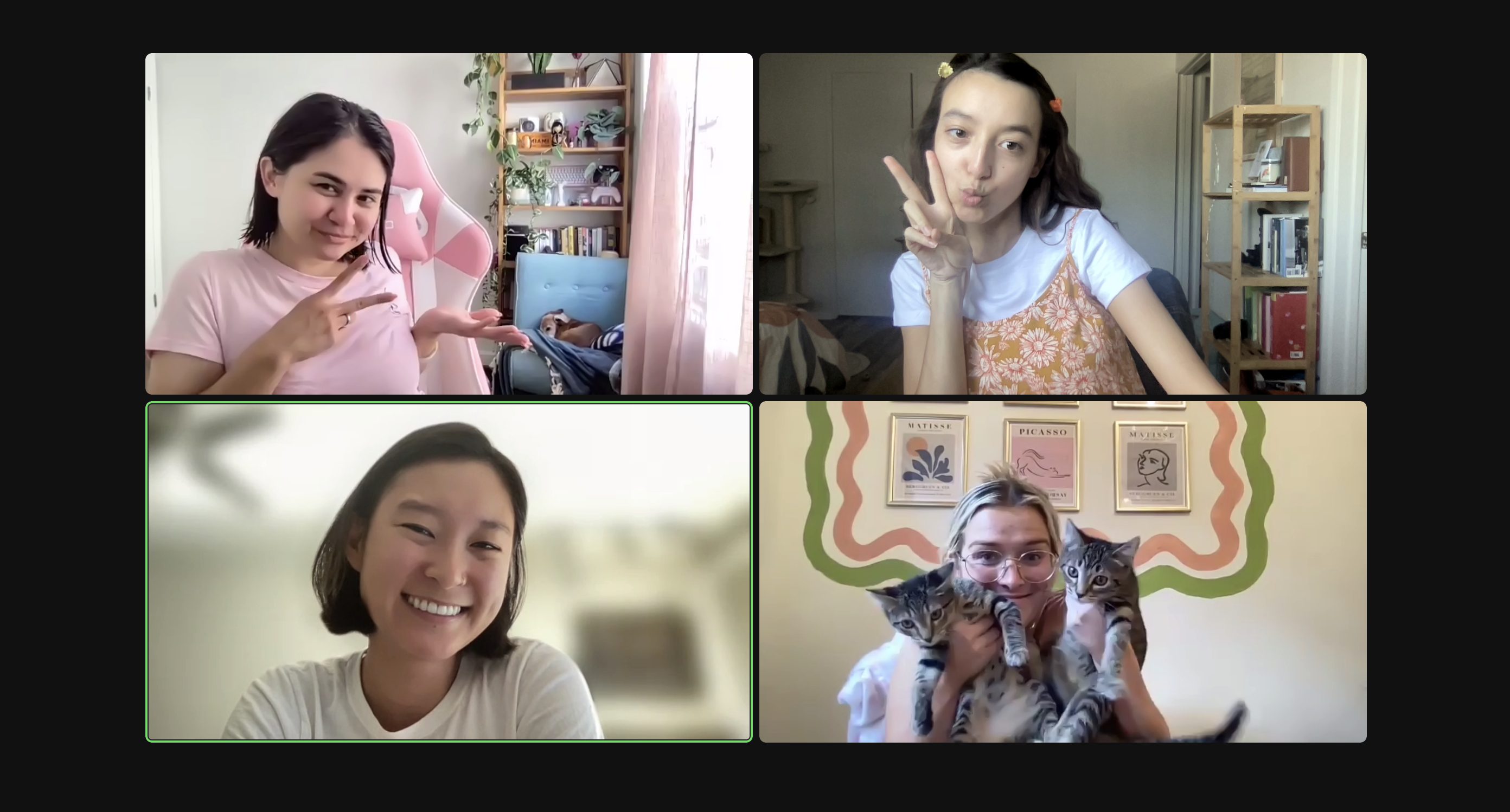 Team Culture
The Codesmith community is a key part of what attracts residents and team members to our programs! We set the example for Codesmith residents of what it means to work hard, support each other, and have fun while we're at it. Collaboration, diligence, authenticity, and appreciation is what we're all about.
Team Member Spotlight: Tay and Cassandra
We have loved getting the opportunity to work together not only because we get to reflect on our graduates' outcomes, but also because this teamwork has given us the opportunity to develop an authentic friendship. Between the drafts of reports, we find time to laugh, catch up on life outside of work, and even get together for in-person work sessions over lunch.
As two coworkers who would've otherwise not gotten the chance to work together, we are grateful to work so closely on this cross-divisional project & are even more grateful for the friendship we've been able to foster because of this. :)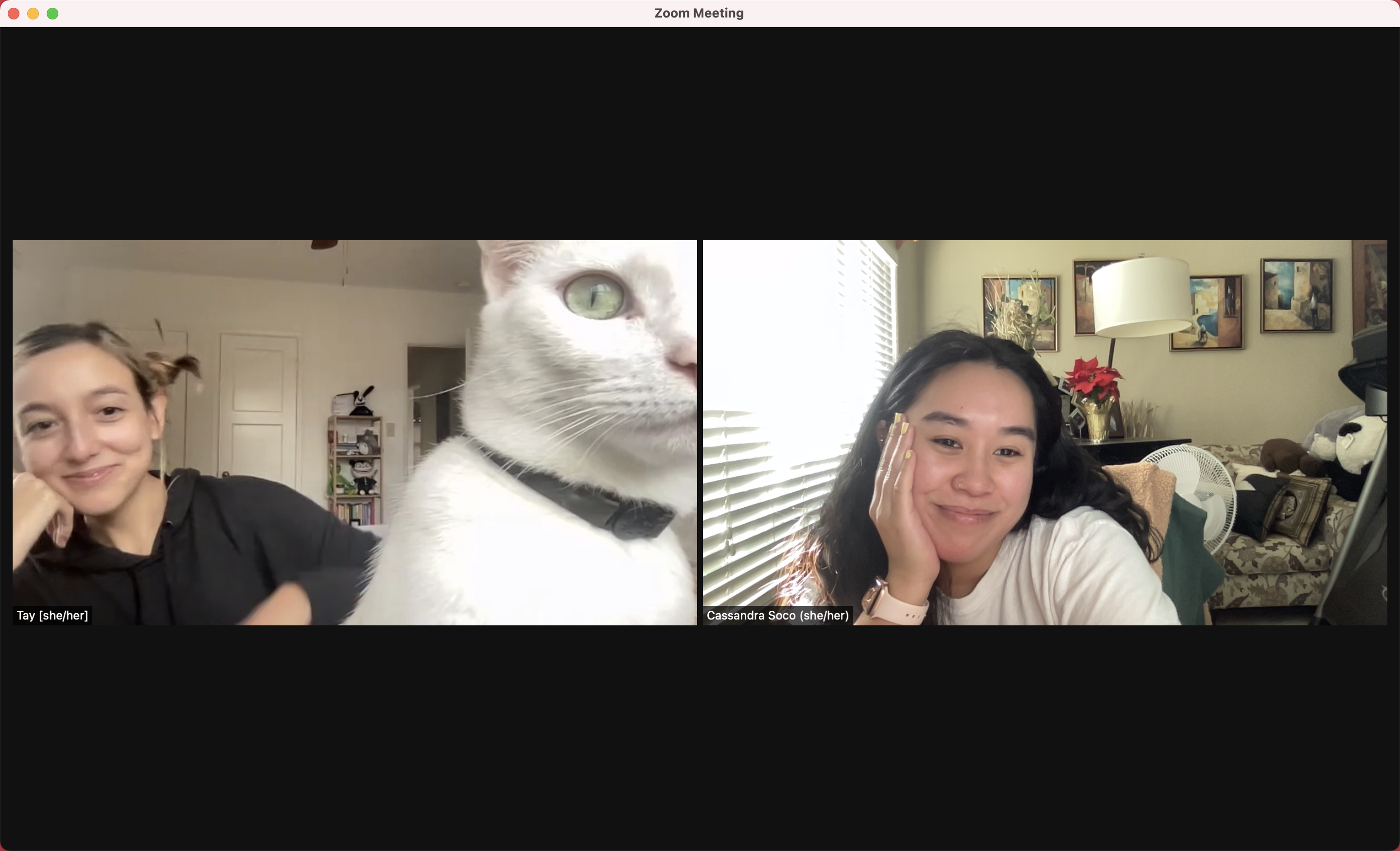 Career Opportunities
At Codesmith, we are committed to providing an environment of mutual respect where equal employment opportunities are available to all applicants and team members. We believe that diversity and inclusion among our team members are critical to our success as an educational company, and we seek to recruit, develop and
retain the most talented people from a diverse candidate pool.
Frequently Asked Questions
How do I reach my career goals at Codesmith?
Through regular performance check-ins, detailed career pathways, personalized growth plans, and a monthly education stipend to use on resources that will help aid in your growth, Codesmith is dedicated to ensuring every team member's best career can be achieved here.
What benefits does Codesmith offer to team members?
Codesmith prioritizes the well-being of our team members. We offer a comprehensive benefits package, including health, dental, and vision insurance, 401k matching, paid vacation and holidays.
How does Codesmith foster community internally?
Our team loves to make time for authentic connection, including yearly in-person retreats, monthly lunch stipends to encourage team meet-ups, and remote "coffee chats" where team members can hang out and take a quick break from the work day.