Start Learning Now With Codesmith's Online Resources
Codesmith is committed to providing accessible learning opportunities to our community! Whether you have no prior coding experience or are a lead engineer in a top tech company looking to upskill, Codesmith has a resource for you to guide you in your software engineering development. We have curated a variety of JavaScript resources for you to explore based on your skill level and learning style preference.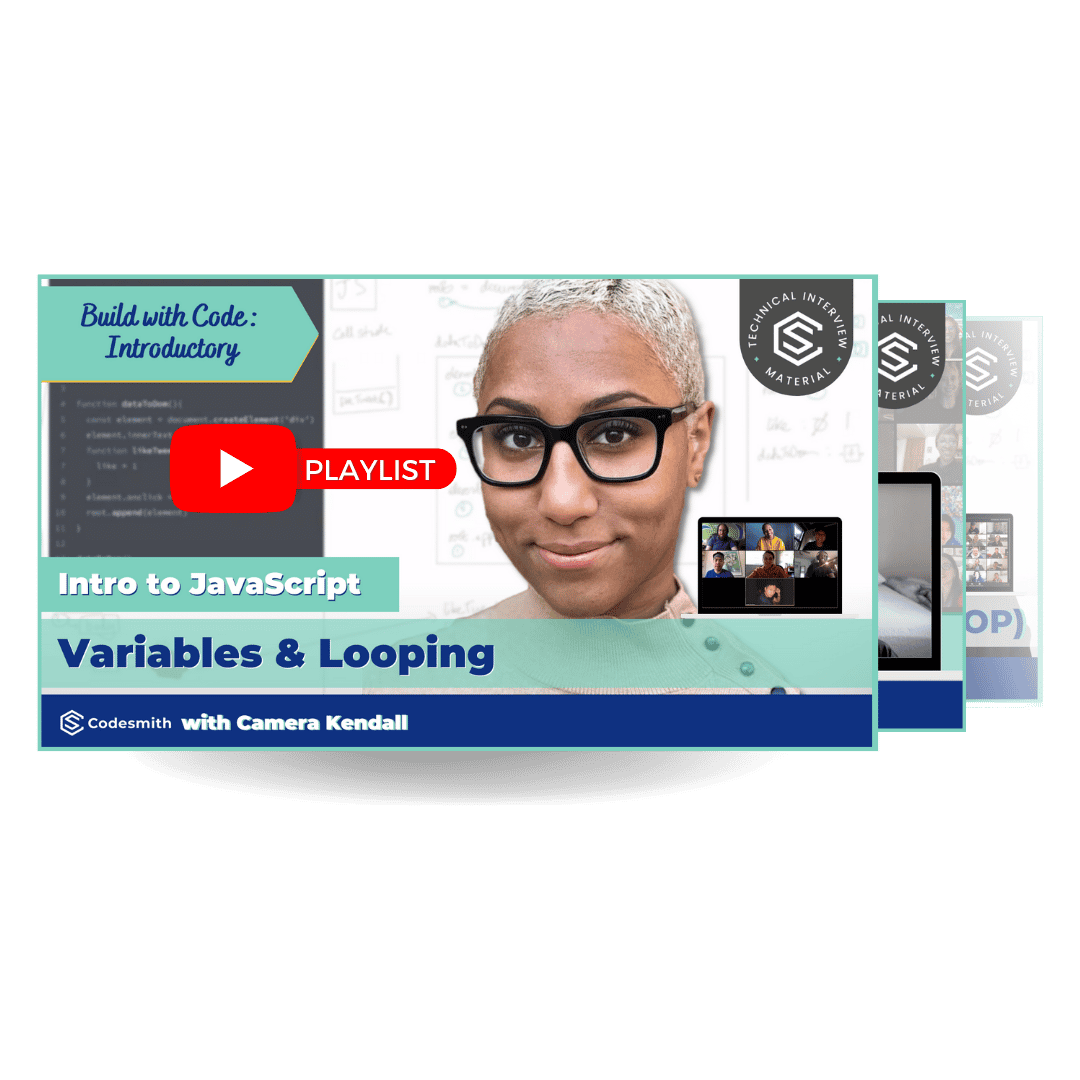 Introductory Resources
Master the JavaScript fundamentals and get a broader context to how coding works. Work your way through the units on CSX, attend a workshop, and check out our Introductory playlist on YouTube below. Continue your learning in the key principles of programming in JavaScript - code execution, memory, execution context, the call stack and more.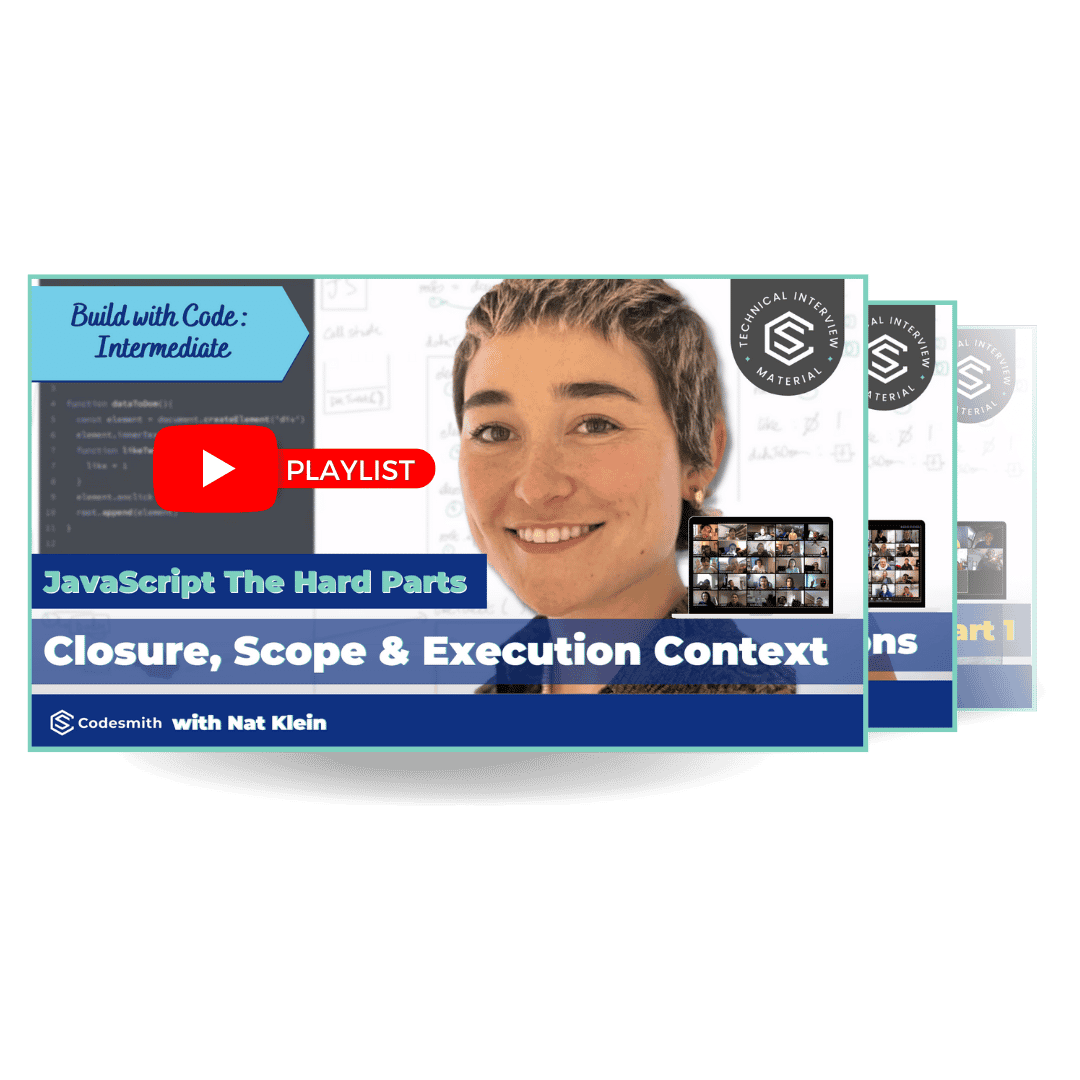 Intermediate Resources
Once you have the basics down, our resources can take you further and advance your skills in callbacks, higher-order functions, as well as classic closure functions like once, memoize and even password-protected functions. Check out the different CSX units, courses, workshops, and YouTube playlist all designed to help you continue building with code below.
For More Structured Learning, Check Out Our Prep Programs
Codesmith offers two prep programs to prepare you for the software engineering immersive.
JavaScript for Beginners

Designed for those new to coding or who have minimal experience. This course gives you a foundation in software engineering and is a great first step for true beginners.

CS Prep

This prep program aims to build your core JavaScript knowledge, improve your technical communication, and develop your engineering toolkit.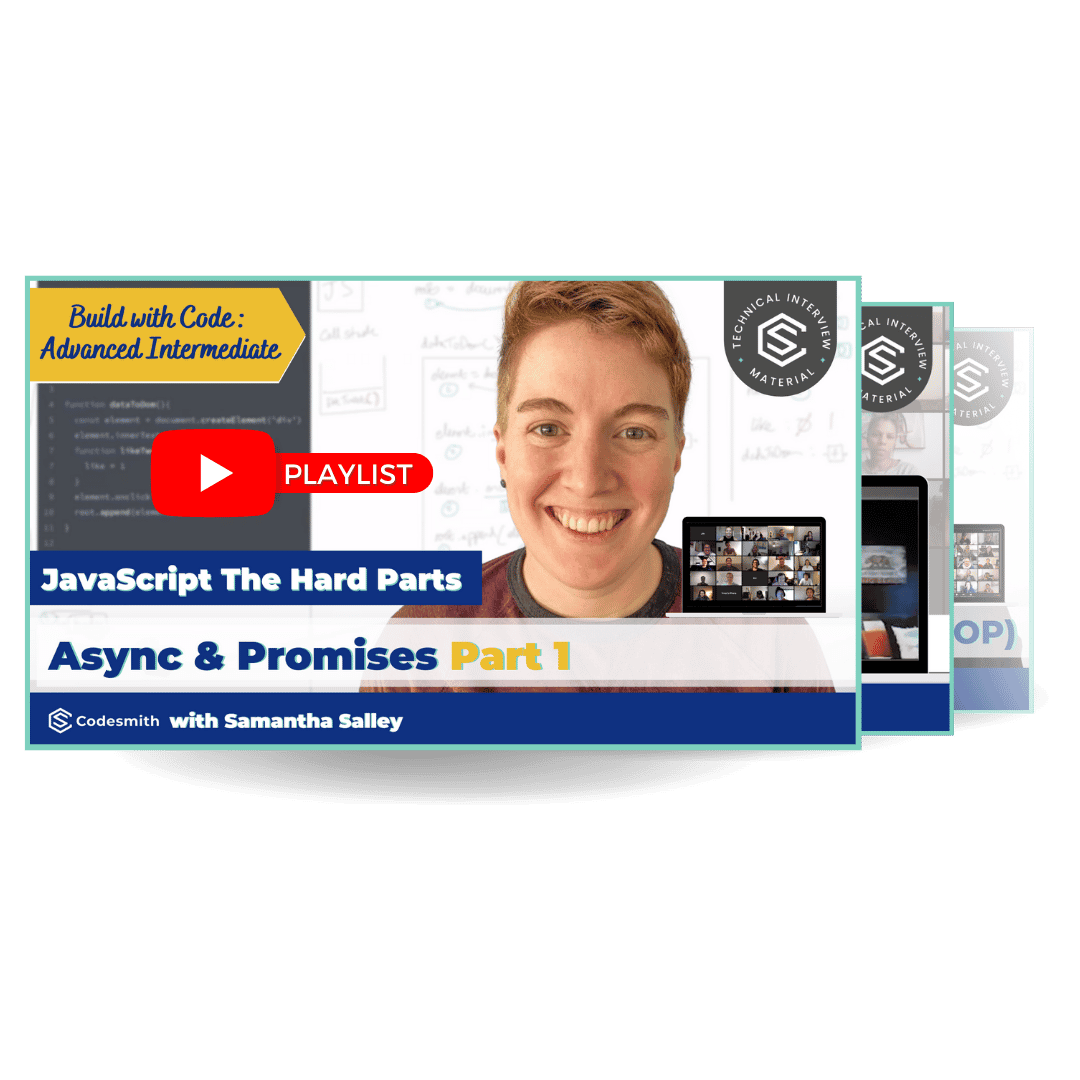 Advanced Intermediate Resources
Integrate what you've learned, polish your software engineering skills and learn how to program more efficiently. Tackle some of the trickier JavaScript concepts on CSX, at a workshop, or at your own pace with our YouTube playlist. Experienced programmers and advanced students can enhance their skills in async, object-oriented programming, recursion and more.
Talk with an advisor
Our Alumni Advisors are always available to provide you with personalized support and guide you through your journey to Codesmith programs, learning resources steps and career goals. Schedule a 1:1 call at a time that works for you the best.