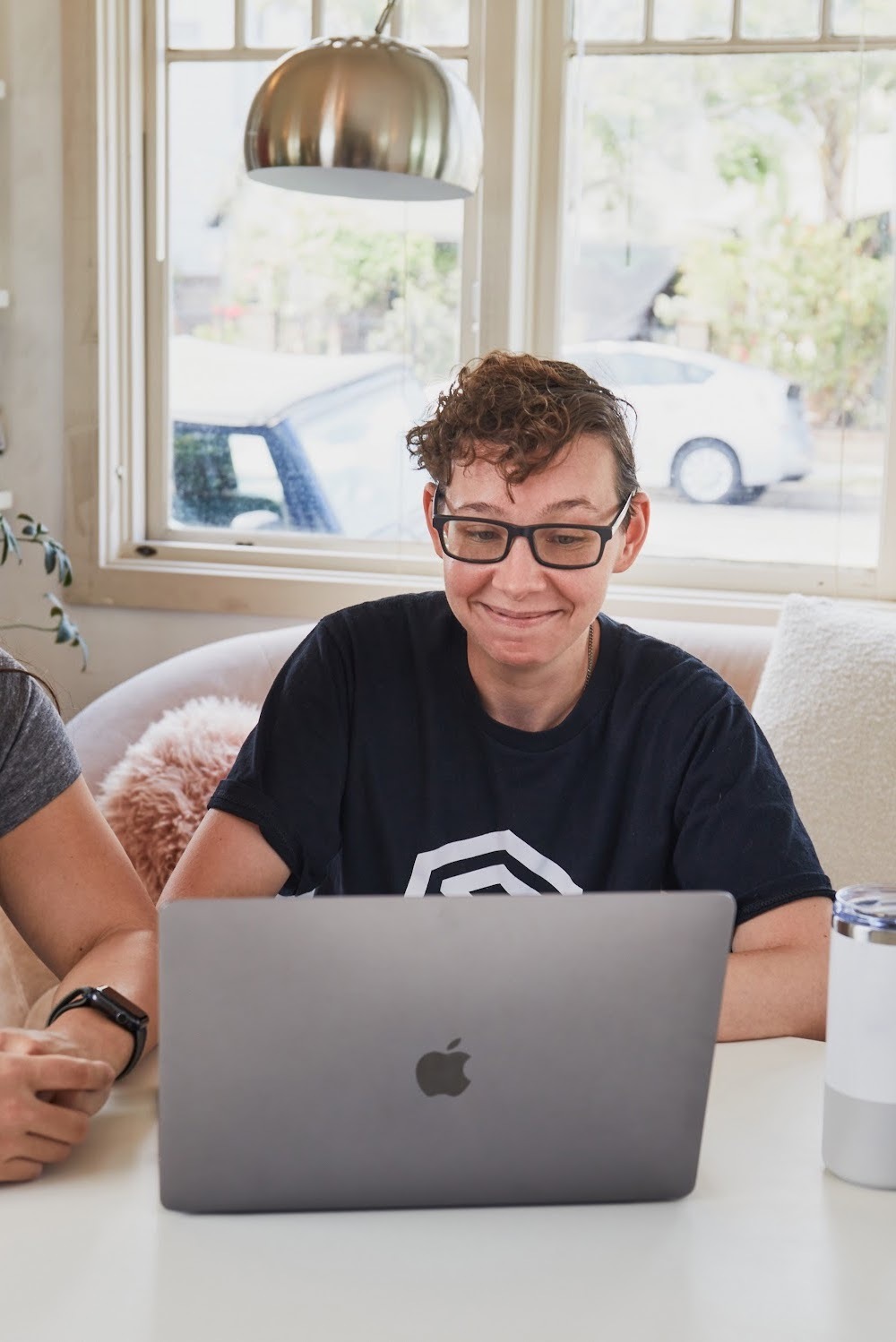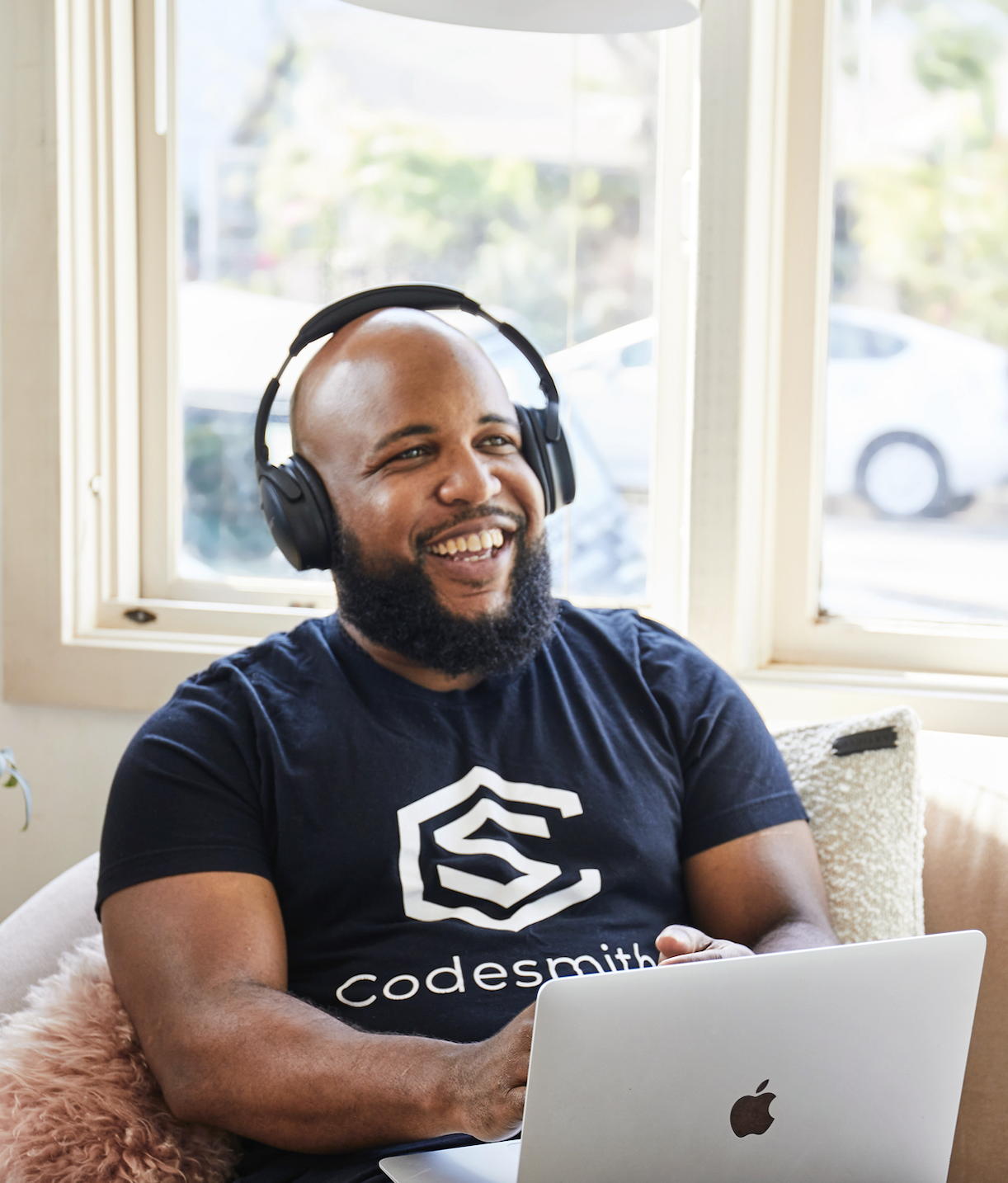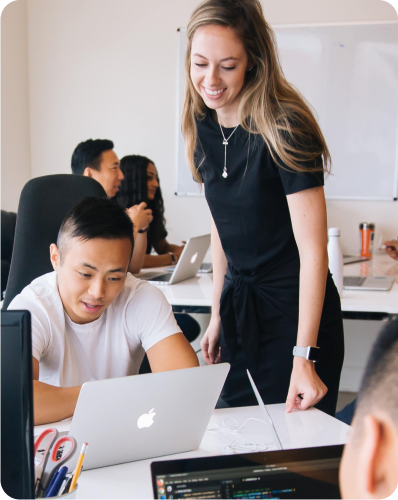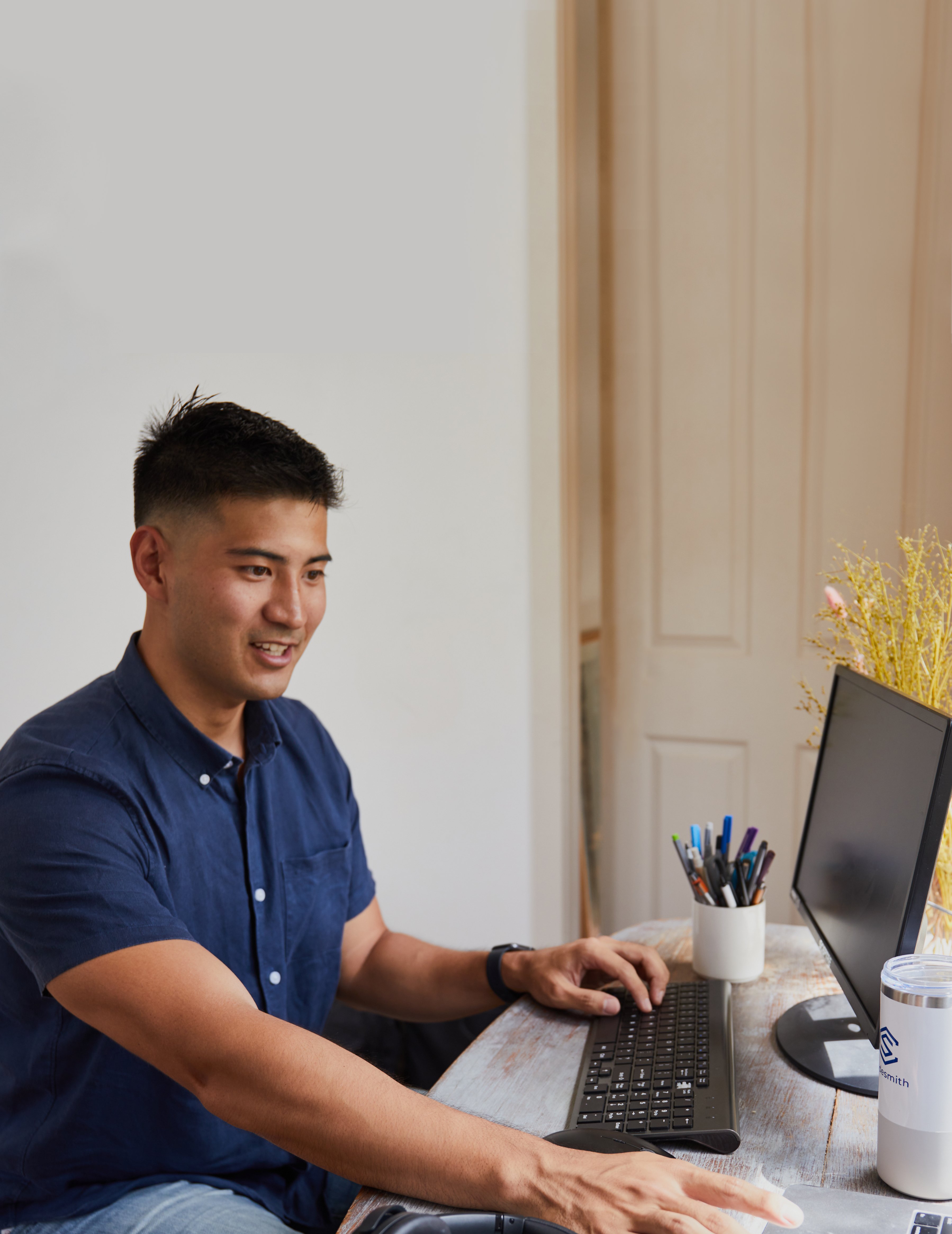 Graduate Outcomes You Can Trust
Median Salary
within 180 days after graduation
$127,500
Software Engineering Immersive Grads Median Annual Base Salary
Employment Rate
within 180 days after graduation
80.1%
Software Engineering Immersive Grads Employed In-Field
Economic & Industry Research
Codesmith works with researchers to make use of its internal job market data for insights into national industry and tech market trends - publishing reports into areas including trends in roles, compensation, industries and technology stack.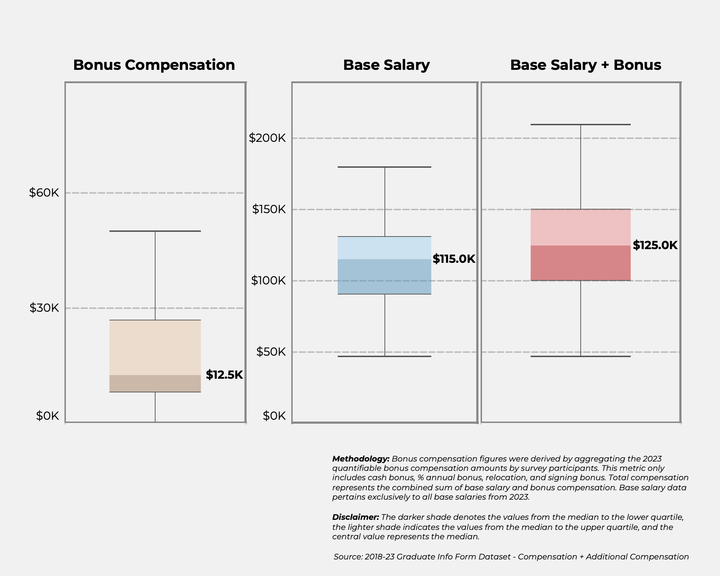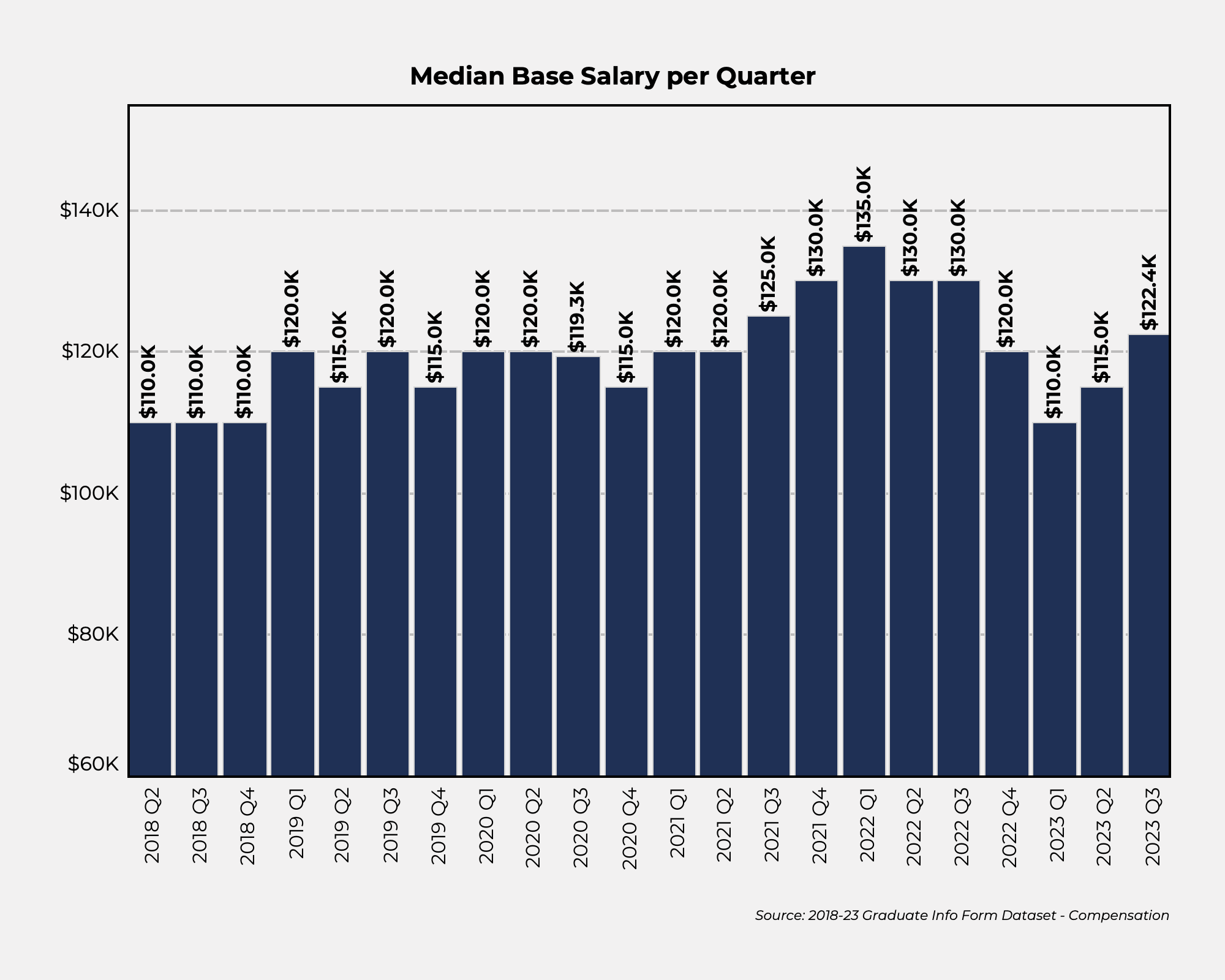 *Upcoming reports include topics of industry, tech stack, and more.
Graduate Outcomes You Can Trust
Median Salary
within 180 days after graduation
$120,000
Software Engineering Immersive Grads Employed In-Field
Employment Rate
within 180 days after graduation
80.3%
Software Engineering Immersive Grads Employed In-Field
Career Support At Codesmith
Codesmith's career support prepares residents for every step of the software engineering job search process. During the program, residents receive guidance on building a resume and online profiles that best highlight their technical skills. Career support workshops, led by industry experts, prepare residents for each step of the interview and hiring process - our team shares insights into best practices for phone screens, technical interviews, and salary negotiations. Codesmith career support is for life - our team is here to support graduates whether they are on their first job search, second, or beyond!
Resumes and Online Profiles
Residents attend lectures covering resume best practices and are taught to craft their experiences in a way that is both technically sound and authentic to them. After the program, graduates are able to continually book one-on-one support sessions with a Career Support Engineer to make adjustments to their resume as needed.

The team also reviews best practices for online job platforms. Career Support Specialists review each resident's LinkedIn profile to ensure they are representing themselves and their experiences in a way that will make them stand out in the job market. Many residents receive numerous inbound leads from potential employers before even leaving the program!
Interviewing Strategies
Residents attend multiple lectures to review interviewing best practices and then apply their knowledge through our mock interview and networking day events.

Before leaving the program, residents complete a mock technical interview with a Codesmith alum who is currently working in the field. Residents also attend "Networking Days" - where they are given the opportunity to interview with multiple alumni who can refer them to open roles at their company.
Negotiating Your Offer
Codesmith holds weekly workshops to support grads who are preparing to negotiate their salaries. The workshops - led by an expert in the field - cover topics such as how to approach conversations around negotiations, and understanding all aspects of engineering compensation, such as stock options and sign-on bonuses.
Graduate Network And Lifelong Support
After the program ends, residents have the incredibly valuable opportunity to schedule one-on-one support sessions with our Career Support Engineers.

In addition to the Career Support Team, the Codesmith alumni network continues to support one another. Codesmith is proud to foster a supportive and active community both during and after the program. Alums can connect with one another through the Codesmith Alumni Slack, weekly post-grad workshops, and in-person alumni events. Codesmith alumni actively support one another by sharing job opportunities, holding job prep workshops, and referring one another to open roles.

To learn more about the trajectory of Codesmith graduates' careers - check out our Where Are They Now Report.
Hear from Our Alumni
The last few weeks of Codesmith are dedicated to hiring support. This includes helping you come up with your story and narrative, which is the most important thing. You will also have multiple mock interviews and mock phone screens over technologies you learned, data structures and algos, and system design interviews as well.

Codesmith's hiring support basically doesn't end because you can always reach out for assistance long after the program ends.
Brandi Richardson
Software Engineer II @ Microsoft
Codesmith has an amazing hiring team and alumni network. They made sure that we had all the tools to best position ourselves on the top of the job market. They taught us how to approach every interview, build a resume, and negotiate salaries. They also made themselves available when we needed feedback.

And they're always happy to hear from every alumni. They make sure you have everything you need well after the program is over.
Andrei Cabrera
Lead Software Engineer @ Hilton
Codesmith has a fabulous alumni network and their hiring team made sure that we were equipped with tools to best position ourselves in the job market, i.e., how to do a cold outreach, how to negotiate, and so on. They also made themselves available when I needed feedback on my takehomes. Oh, and did I say they're always happy to hear from you no matter how long ago you graduated?
Julie Wu
Front End Engineer @ Databook
Getting into the Codesmith immersive is an achievement in itself! Before admission, you have to hone those technical communication and problem-solving skills, which are the foundations you'll continue to build throughout the program and are essential for the job search. Codesmith's Career Services are one of the most valuable aspects of this program! Any technical knowledge, skill, or experience you might have does not necessarily translate into knowing how to approach the job search, which is a whole different thing. So it makes all the difference to have that job search knowledge when moving into a great position.
Cara Dibdin
Sr. Software Engineer @ Moody's
Where Codesmith Graduates Get Hired
Codesmith's rigorous program and extensive career support prepare graduates to succeed in roles at companies of all sizes across a wide range of industries.






Building Solutions To Real Problems
Codesmith's emphasis on creating open-source software and building products that benefit the software engineering community provide residents with real-world problem-solving and decision-making experiences that they can speak to during their job search. Open Source Products are significant software engineering accomplishments that are built within a team environment using agile methodology that replicates engineering-team best practices.
Frequently Asked Questions
How long after graduation is job support available?
Career support is available for life for all Codesmith graduates. Whether it's your first, second or third job after graduation, we are here to help!
How do Codesmith grads achieve such high outcomes?
Codesmith grads stand out in their job search for a number of reasons. During the program, residents are trained to have strong technical communication and work on Open Source Products that aim to solve similar problems developers face on the job in mid-senior level roles. Additionally, the hiring portion of the program walks Codesmith residents through each step of the interviewing process, and prepares them to be strong candidates in the job market. All Codesmith outcomes are third party audited before being submitted to the Council of Integrity in Results Reporting (CIRR), the industry standard for placement stats across the coding school space.
Our alums continue to see success in their careers years after graduation. Our 2022 Where Are They Now report showcases the key insights of our graduates' outcomes and accomplishments post-Codesmith.
How do Codesmith's outcomes compare to other bootcamps and coding schools?
Year after year, Codesmith graduates have continued to raise the bar of coding school alumni as they launch their careers in the software engineering space beyond the program, with East Coast Remote grads earning a median starting salary of $140,000, West Coast Remote grads $128,000, Central Remote Immersive grads $130,000 and Part Time Remote Immersive grads $137,600 as of December 2021. Our graduates consistently land amazing roles as Full Stack, Front-End, and Back-End Software Engineers; several even accept offers as Senior Software Engineers — the top-notch salaries are merely an added benefit!

Learn more about Codesmith's graduate outcomes and career support. You can also compare CIRR member schools' outcomes reports at CIRR's website!
What are networking days and how do they work in virtual cohorts?
Networking day is a virtual lightning round interview event hosted by Codesmith during the senior's hiring program. The event is not impacted by COVID, as all calls are fully remote. The event connects residents with engineers working in the field for 15-20 minute calls. Some companies that frequent networking days include Google, Facebook, Bloomberg, IBM, PayPal, and TicketMaster. Through these one-on-one conversations students are able to form connections and be referred to mid and senior level software engineering roles.