Celebrating Our Veterans Coding Scholarship Recipients
This Veterans Day, Codesmith is celebrating our Veterans Coding Scholarship recipients, sponsored by Oddball.
Co-founded by Travis Sorensen (CEO), a Codesmith alum, and Rob Wilkinson (CTO), a former Codesmith lead instructor, Oddball is an agency working to transform digital services in the government. As a veteran himself, Travis is a passionate advocate for the veteran community.
The Veterans Coding Scholarship powered by Oddball provided 5 full scholarships to Codesmith's Software Engineering Immersives to help recipients navigate the transition from military life to civilian life and set them up for success in a new career in software engineering.
After medically retiring from the military, Michael Oakes, now a current Codesmith resident and Veterans Coding Scholarship recipient, was faced with the challenging decision of what to pursue next. Despite having a Bachelor's Degree in National Security, he realized he needed a fresh start in his career.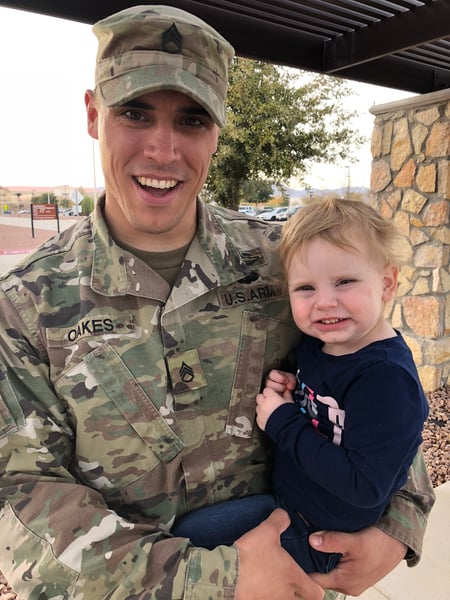 Veterans Coding Scholarship recipient and current Codesmith resident Michael Oakes and his daughter
"I knew that my 'new new' life would require a drastic change," Michael said. "Alone and without a mission, I needed to get back out there and figure this whole 'civilian' thing out. I knew I couldn't get back into combat, so the next best thing was to learn a new skill set."
Raymond Huang, Codesmith alum and Veterans Coding Scholarship recipient, faced a similar dilemma when transitioning out of the military.
Veterans Coding Scholarship recipient and current Codesmith alum Raymond Huang
"I was unsure about my career options and felt very discouraged without a plan for my future," Huang said. "I graduated college with a degree in Criminal Justice, and with no prior work experience aside from the military, my options felt limited."
Though Jin Yoo's service as a combat medic and subsequent physician assistant degree poised him for a career in healthcare, ultimately practicing medicine during the COVID-19 pandemic inspired him to pursue a career in technology.
"While many of us were quarantined during the COVID pandemic, technology allowed us to communicate with our healthcare providers and even family members who may have been hospitalized," Jin, recent Codesmith graduate and Veterans Coding Scholarship Recipient, said. "This was quite inspiring to see the bridge that technology has built. This was the spark that was needed for me to start looking into software engineering."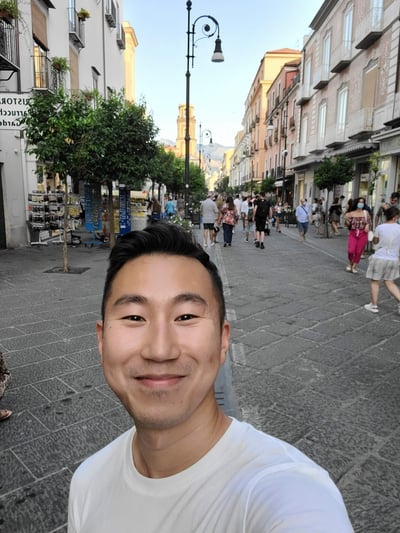 Veterans Coding Scholarship recipient and recent Codesmith graduate Jin Yoo
Raymond, now an associate front end developer at Nespresso, noted the importance of the Codesmith community in his transition from the military to Codesmith.
"The curriculum was vigorous!" Raymond said. "It was a firehose of information and challenged all of us, but we never felt alone. The community that Codesmith [fosters] was one that I was familiar with in the Army - a group of people embracing hardship together."
All Veterans Coding Scholarships have been awarded at this time. Veterans are still eligible for Codesmith Cohort Scholarships. Learn more about Codesmith's other scholarship options on our website.