Alumni Q&A with Chloe Courtois
As many families prep their kids for back to school season, some parents may also be considering heading back to school to learn a new skill or pursue a new career. We checked in with Codesmith alum and parent Chloe Courtois to see what tips she has for parents who are considering a career in Software Engineering.
Can you tell us a bit about yourself and your background?
Hi, my name is Chloe. I am originally from Los Angeles, but I currently split my time between Miami, Florida and Madrid, Spain. I graduated from Codesmith's Full-Time Immersive in May 2022. I currently work at Lifeomic, a health tech startup. I have two kids: my son Leon is five years old and my daughter Max is two years old. I love seeing the world through my children's eyes—everything is new and an adventure. I enjoy exploring new cities and places with them. Prior to Codesmith, I was in real estate, juggling many different hats as a realtor/salesperson and a property manager.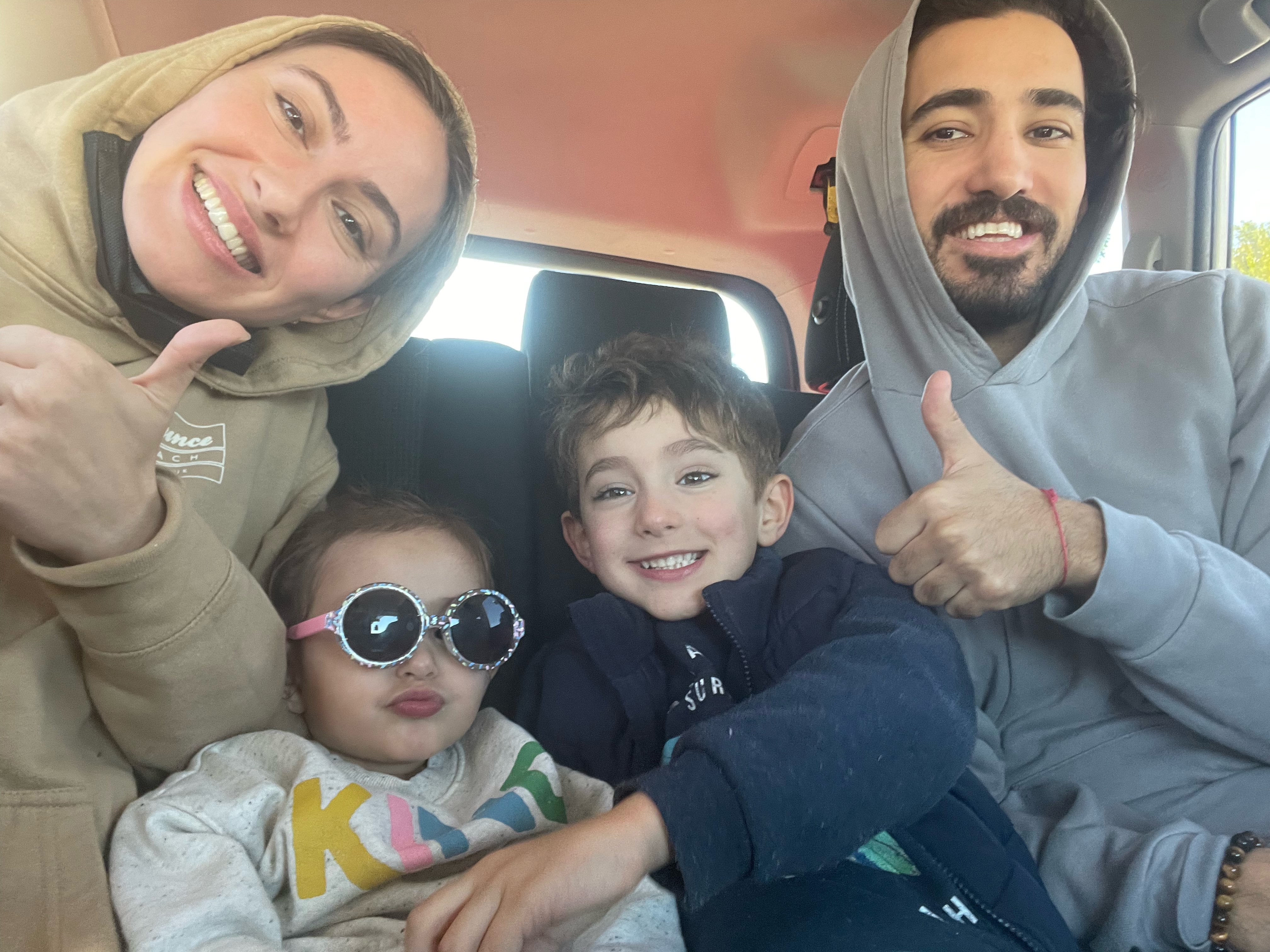 Why did you choose to attend Codesmith?
I tried to learn on my own, but I struggled with figuring out what to learn/what the relevant technologies are, and benchmarking my progress to know when I was ready to get a job in the industry.
What was it like going through the immersive? And more specifically, what was it like going through the immersive as a parent?
My husband and I made a deal, a serious deal, about how I was essentially not going to be pulling my weight with the kids. I think that was critical to my success. It is definitely challenging balancing kids during the Immersive, because you are working all Saturday and usually Sunday. I recommend trying to self-learn React, React Hooks, and Redux, or at least having a good understanding of those concepts before Codesmith. During the Immersive you will have a chance to solidify those concepts, but it might be difficult to pick it up for the first time and balance everything else if you are seeing these concepts for the first time.
Were you able to connect with other parents in the program during your time at Codesmith? How did the community support you during your time in the program and since you've graduated?
I did connect briefly with other parents and we laughed about our struggles, schedules, and duties. At the end of the day, we are all here to improve our lives—not just for ourselves, but for our kids as well.
Did you have a support system outside of Codesmith that helped you balance being a parent and going through the immersive?
My husband picked up the torch and was incredible. I almost did not want to tell him Codesmith was over because he was handling the kids really well, and I knew the grind was only beginning when I got into the hiring phase. Once Codesmith is over, you still need a lot of time to work on applications and prepare for technical interviews. This process is emotional and mentally very draining, especially if you feel obligated to go back to helping out more after the Immersive is done.
What did your kids think of your choice to attend Codesmith? And what do they think about your role as a software engineer?
My kids are too young to understand what I do or even that I am working when I am at the computer all day. My son has said to me, ''Mommy, it's not fair I can't be on the iPad when you are playing games on your computer all day."
How would your life be different if you hadn't gone through the Immersive at Codesmith?
Not great, that is for sure. I am able to work remotely—abroad, even—and earn a livable wage, which is hard to find today in any other industry. I am able to plan out my days differently. The expectation is that work gets done, and that I attend meetings. However, I am flexible to take an hour or two off in the middle of the workday and add those hours later in the day to be more present as a parent. On my company's Slack channel, I see other engineers post that they are taking an hour or so off in the middle of the day to bake a cake with their kids, or that they are leaving early to go to their kid's baseball game. I do not know many industries where these types of posts would be smiled upon, but they definitely are in tech.
What's a typical day in your life like as a software engineer and as a parent? Any tips for parents interested in becoming software engineers or any software engineers about to become parents?
I passed the biggest hurdle, which is getting an industry job. Right now, it is still a bit hectic to get my bearings in the enormous codebase and understand all the packages being used. Being a software engineer is probably the best career for parents. It gives you the flexibility to really make more time with your family. If you have to go pick up your kids at 3 pm, you can totally do that without worrying about what time you clock back in. The best advice is to not overwork, which is really easy to do, because there is always more to learn and do in this industry. Try to make time for your family and make it a habit so that work does not consume your life, especially if you are working from home.
Any other advice you would give to prospective Codesmith residents?
It is possible to go through Codesmith as a parent. I leaned heavily on my peers at Codesmith who knew more than I did to learn faster. I think this is what got me to a place where I was hirable. I also believe you have to network and talk to engineers (who already have jobs) and ask them for referrals and help.
How has being a member of the Codesmith community impacted your life both personally and professionally?
I know I would not be where I am without Codesmith. The intensity and being surrounded by so many incredible individuals is very inspiring. I have made lifelong friends and colleagues that I hope to start a business with later on. There is so much to get out of this program if you are open to it.
What are you most proud of in your career as an Engineer so far?
That is a hard question to answer. Right now, I am just proud I stuck through it. There are so many hurdles along the way, and it is so easy to give up when you're up against a bug, or when something in your code does not work as expected. That is why this career is so coveted, because many people give up along the way. This is why Codesmith was so important in my journey, because I had the resources to get help when I just could not figure something out on my own.
Anything else you would like to share?
If you are a parent seriously considering investing in the Immersive, you need to:
Make a deal with your spouse or family member to give you the time to work and dedicate yourself to the Immersive.
Make friends in the program—they will be your best teachers and motivators.
Learn up beforehand. You are naturally at a disadvantage for time, so try to understand some key technologies, libraries, and frameworks before starting the Immersive.