Graduate Outcomes You Can Trust
Median Salary
within 180 days after graduation
$127,500
Software Engineering Immersive Grads Median Annual Base Salary
Employment Rate
within 180 days after graduation
80.1%
Software Engineering Immersive Grads Employed In-Field
Our Programs
Our expertly designed full-stack JavaScript curriculum is consistent between all remote, onsite, full-time and part-time programs. Choose the option that works best for you.
Full-Time Remote
13 Weeks | Conducted remotely Mon-Sat in Pacific Time, Central Time, and Eastern Time
Part-Time Remote
38 Weeks | Conducted remotely Mon-Thurs evenings and Saturdays in Pacific Time
New York City Onsite
13 Weeks | Conducted in-person onsite at our New York City campus Mon-Sat in Eastern Time
Awarded Best Coding Bootcamp
Codesmith is honored to be ranked as a top coding bootcamp! Hear from our grads in their own words on
Course Report
and
SwitchUp
.
Software Engineering Immersive

Full-Time and Part-Time

The Full-Time and Part-Time Software Engineering Immersive Programs teach full-stack JavaScript and computer science to prepare you for mid- to senior-level software engineering roles.




JavaScript for Beginners

This prep program gives you a foundation in software engineering and is a great first step for true beginners. It is designed for those new to coding or who have minimal experience.

CS Prep

This prep program aims to build your core JavaScript knowledge, improve your technical communication, and develop your engineering toolkit.
Expert Instruction & Curriculum
Get the program syllabus and free JavaScript resources

Have questions? Speak with an Alumni Advisor

Grow your skills and community with Codesmith
Alumni Testimonials
I had a phenomenal three months at Codesmith. The amount of support I received by all my peers and the staff was outstanding. I had a much different experience studying Computer Science in college. My CS classes there focused more on theory, and at Codesmith I learned technologies that I've been able to implement immediately on the job.
JUAN E.
Software Engineer @ AT&T
Codesmith's project-centered and communication-oriented approach prepared me for a career in software engineering more any other program could have. Because the program, beyond teaching the specifics of JavaScript, is aimed at educating students to think like a developer, I was able to pick up a different language (Python) I use at work within weeks of being hired by Netflix.
NISHA C.
Software Engineer @ Netflix
The skills that you learn at Codesmith are what market is actually looking for. They also update the curriculum every cohort to follow the fast-changing tech industry standard. What makes Codesmith stand out from other bootcamps, however, is the people. Thanks to Codesmith, I was able to receive an offer from my dream company.
TIM J.
Software Engineer @ Microsoft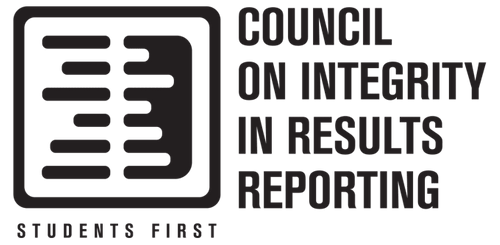 Graduate Outcomes You Can Trust
At Codesmith, we are committed to publishing trustworthy graduate outcomes. We share our outcomes through CIRR, the industry standard for transparency in reporting.

As a CIRR certified school, we have our graduate outcomes audited by a third-party to ensure that we have fully complied with CIRR standards, including accounting for 100% of students, graduation rate, job placement in-field, and median starting salaries.
Where Codesmith Graduates Get Hired
Got a question?

Talk to an Alumni Advisor