First-Rate Curriculum & Collaborative Community. Launch Your Future with Codesmith.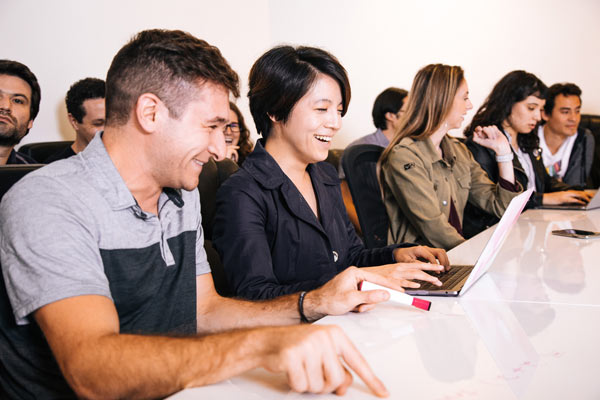 Codesmith's 12-week coding bootcamp, focused on building engineers, not technicians.
The Full-time Software Engineering Immersive Program teaches full stack JavaScript and computer science to prepare you for mid and senior level software engineering roles. The expertly designed curriculum and supportive community immerses you in modern web technologies, such as React and Node.js, and encourages you to tackle unique and unfamiliar problems to prepare you for the ever-changing tech landscape. Codesmith offers an extensive hiring support program that guides students through the hiring process, including interview strategies, portfolio development, and post-graduation check-ins. By the end of the 12 weeks, you will be an autonomous engineer, ready to make an impact at innovative tech companies worldwide.
Full-time Immersive Campuses
Upcoming Start Dates
All remote programs are open to anyone in any timezone. Apply to the one that works best for you!
West Coast Remote Immersive (Pacific Time)
M-F 9am-8pm PT
Sat 9am-4:30pm PT
DEADLINES:
Applications closed
M-F 9am-8pm PT
Sat 9am-4:30pm PT
DEADLINES:
Applications closed
Initial interview deadline passed
Technical interview deadline: Oct 22
M-F 9am-8pm PT
Sat 9am-4:30pm PT
DEADLINES:
Application deadline: Nov 04
Initial interview deadline: Nov 18
Technical interview deadline: Dec 09
East Coast Remote Immersive (Eastern Time)
M-F 9am-8pm ET
Sat 9am-4:30pm ET
DEADLINES:
Applications closed
M-F 9am-8pm ET
Sat 9am-4:30pm ET
DEADLINES:
Applications opening soon
Initial interview deadline: Nov 04
M-F 9am-8pm ET
Sat 9am-4:30pm ET
DEADLINES:
Application deadline: Dec 05
Initial interview deadline: Dec 16
Technical interview deadline: Jan 07
Central Remote Immersive (Central Time)
M-F 9am-8pm CT
Sat 9am-4:30pm CT
DEADLINES:
Applications closed
M-F 9am-8pm CT
Sat 9am-4:30pm CT
DEADLINES:
Application deadline: Nov 18
Initial interview deadline: Dec 02
Technical interview deadline: Dec 17
New York City Onsite Immersive (Eastern Time)
M-F 9am-8pm ET
Sat 9am-4:30pm ET
DEADLINES:
Applications closed
M-F 9am-8pm ET
Sat 9am-4:30pm ET
DEADLINES:
Application deadline: Oct 14
Initial interview deadline: Oct 28
Technical interview deadline: Nov 12
M-F 9am-8pm ET
Sat 9am-4:30pm ET
DEADLINES:
Application deadline: Dec 09
Initial interview deadline: Dec 23
Technical interview deadline: Jan 07
Program Overview
〉
The median starting salary of Codesmith graduates in the Full-Time NYC Immersive is $124,000 and in the Full-Time LA Immersive is $124,900. The median starting salary of Codesmith graduates in the Part-Time Remote Immersive is $125,000. Learn more about graduate outcomes.
〉
Hear first hand from Codesmith alumni about their experience in the software engineering program on Course Report and SwitchUp.
〉
Learn the most in-demand technologies to stand out against the competition and more importantly learn how to learn.
〉
Students receive extensive interview prep support and practice which continues long after graduation into future job searches.
〉
Alumni at 300+ companies including Google, Amazon, Linkedin, Hulu, PayPal and more. Learn more about graduate outcomes.
〉
We admit students based on their software engineering potential, not how much they can pay. All students can apply for scholarships & financial aid to help cover the program costs.
Curriculum Overview
The distinct educational program helps you build a profound and practical understanding of the curriculum by combining lectures, pair programming, workshops, project building and more. By the end of the coding bootcamp, you will have built an immersive portfolio and demonstrated you know how to build and think like an engineer.
Codesmith condenses the key elements of a four year CS degree and combines them with a modern curriculum focusing on developing the skill set companies highly value. You will master algorithms, data structures, programming paradigms, and design patterns, gaining a deep understanding of the core elements of computer science.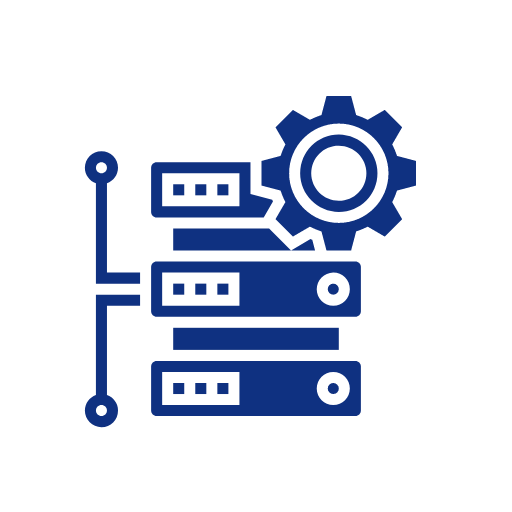 Algorithms
A strong foundation of problem solving techniques is an essential piece of every engineer's skillset. Every morning you begin your day with an incrementally more challenging algorithm to prepare yourself for whiteboarding interviews post graduation.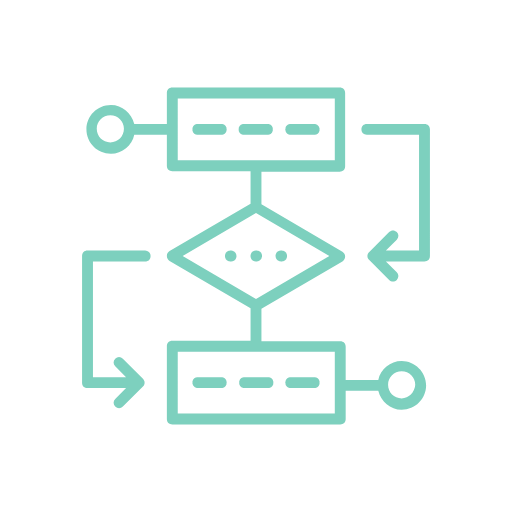 Data Structures
Data structures allow us to store and organize information in ways that are optimal for solving specific problems. You will learn to write functions and operations in order to efficiently modify and access data using linked lists, hash tables, and binary trees, among other types.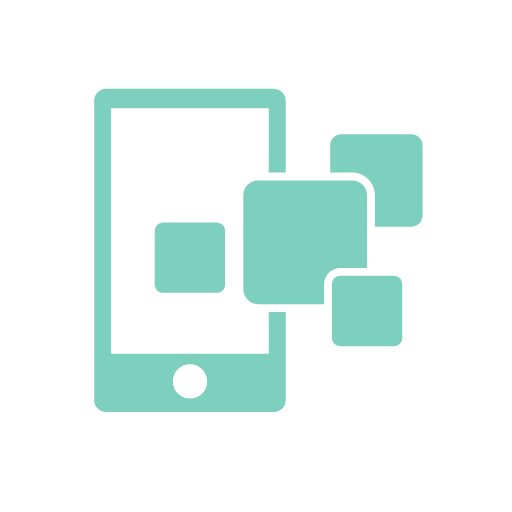 System Design
Beyond having expertise in specific domains developers are expected to know how all of these pieces fit together. Codesmith students will learn how to architect a system in mock interview sessions to grasp the fundamentals of scaling, load-balancing, and application performance.
Programming Paradigms & Design Patterns
Object-oriented programming and functional programming describe high-level strategies for organizing code. You will learn best practices and design patterns when building systems or applications in the program.
Front end development is about building beautiful and effective user experiences with technologies such as React, JavaScript, html, and css, and is a key part of every software developer's tool kit. Codesmith emphasizes front end best practices and the majority of Codesmith graduates go into front end or full stack roles and use these skills on a daily basis.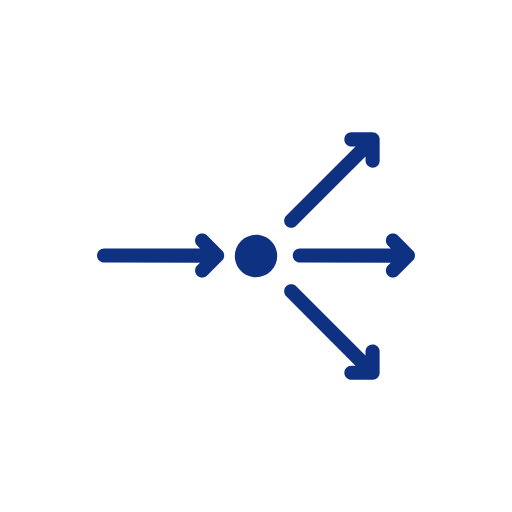 React/Redux
React is a powerful JavaScript library that enables developers to create reusable components to avoid rewriting code. Codesmith students learn to combine React with Redux (a state management library) to create large scale applications.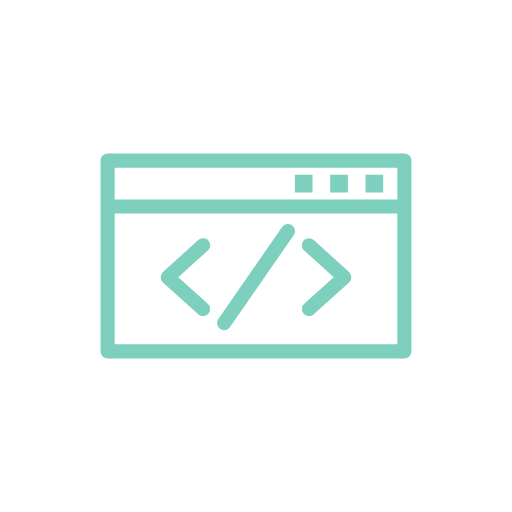 HTML/CSS
HTML and CSS are the backbone of front end development and responsible for all static content on web pages. Codesmith students apply their HTML/CSS knowledge to various contexts to hone these skills while learning more advanced technologies.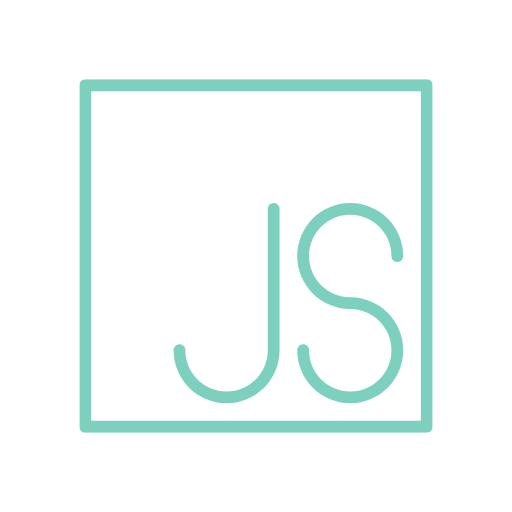 JavaScript Under-The-Hood
Understanding the latest JavaScript syntax allows developers to write cleaner and more maintainable code. Framework and library popularity changes overtime, thus an in depth knowledge of programming fundamentals is crucial in becoming an adaptable engineer.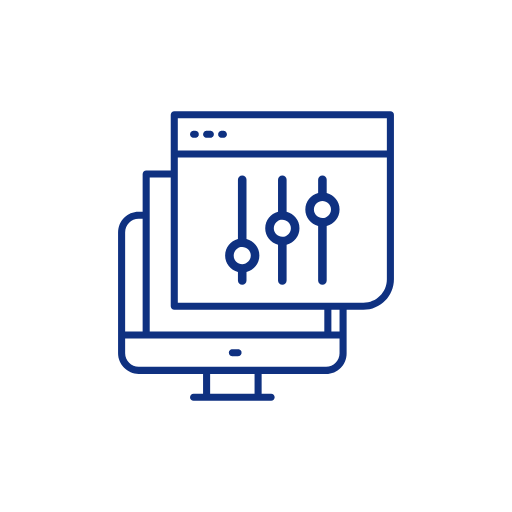 Building Modern Web Pages
Responsiveness, performance, and accessibility are central to creating modern web pages. By implementing the latest front end technologies students learn to optimize their applications to take into account user experience and efficiency.
Backend development are the technologies and skills, such as server and database development, required to build scalable applications, like Twitter and Gmail. The backend curriculum includes Node, Express, relational databases (PostgreSQL) and non-relational databases (MongoDB).
Node and Express
Node and Express are largely responsible for the growing popularity of JavaScript because they allow developers to create entire applications in a single language. You will design complex backend architecture to connect with your front end logic and build full stack applications.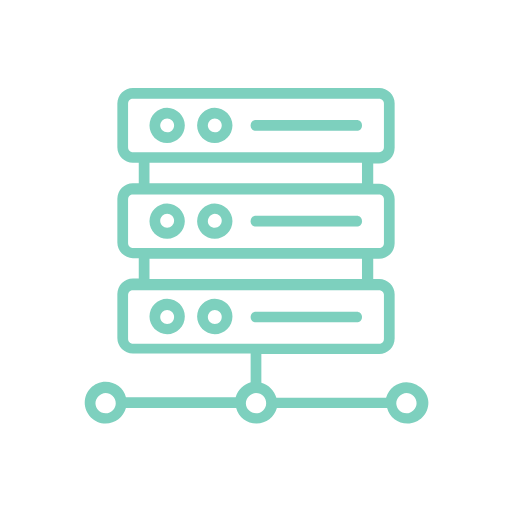 Non-relational Databases
Non-relational databases allow us to handle large amounts data for high traffic applications. The Codesmith program teaches you why non-relational databases should be used and the kinds of situations in which they provide an advantage over relational databases.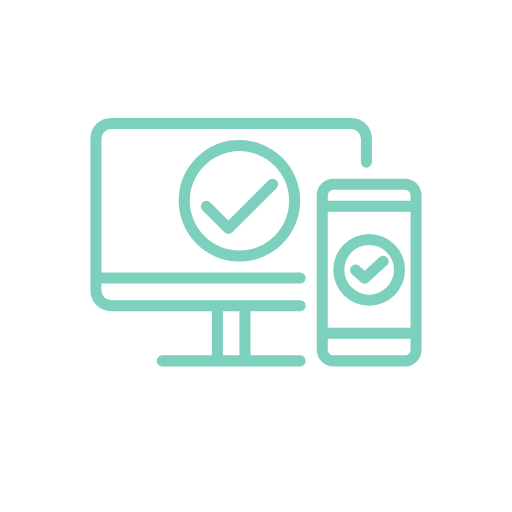 Authentication
No application would be complete without a clear way for users to create accounts and store their data. By utilizing encryption, cookies, and OAuth, Codesmith you will master the authentication flow to create secure applications.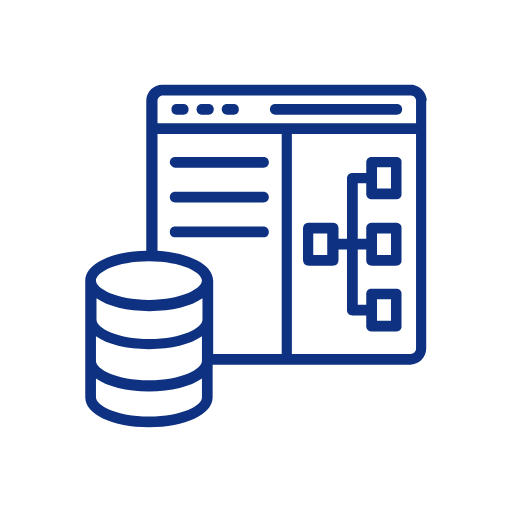 Relational Databases
Relational databases have been the industry standard because of their focus on security and consistency. You will learn the ins and outs of database manipulation and how to effectively manage interrelated data points.
The fast rate of change in technology means engineers need to learn new technologies frequently. Codesmith teaches you not only the most modern technologies, like machine learning, but also how to learn so you can efficiently tackle contemporary challenges throughout your career.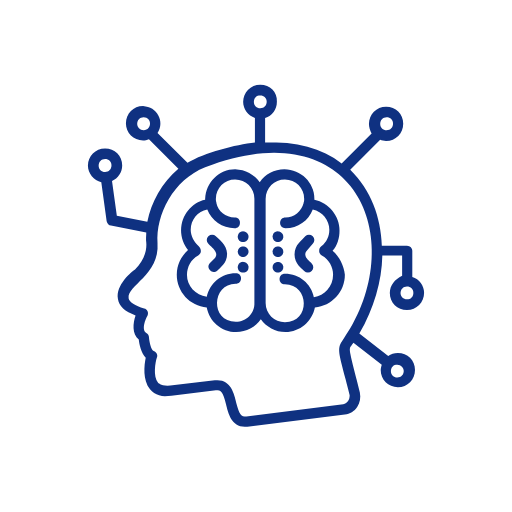 Machine Learning
With the exponential growth of data generation in recent years, machine learning has quickly become an invaluable tool for building next-generation software solutions. The Machine Learning unit includes an immersive introduction to the python programming language, gaining familiarity with common machine learning and data science libraries, and developing a deep understanding of the underlying concepts used daily by machine learning engineers.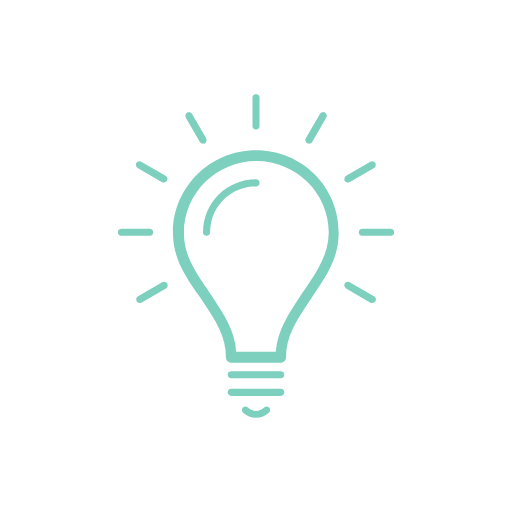 Build with the most up-and-coming technologies
Codesmith student's projects have been featured on the main stage of the Google I/O Conference highlighting Webassembly, used by interviewers when asking questions about webpack, and are spearheading development with ethereum in the blockchain space. You are encouraged to build with tools that are pushing the developer community forward.
Beyond the core curriculum, Codesmith prepares you to be a well-rounded engineer with a focus on 'soft engineering skills' and giving you the tool set needed to be a mid/senior level developer. It's not just about what you know - it's about how you go about solving it and communicate it!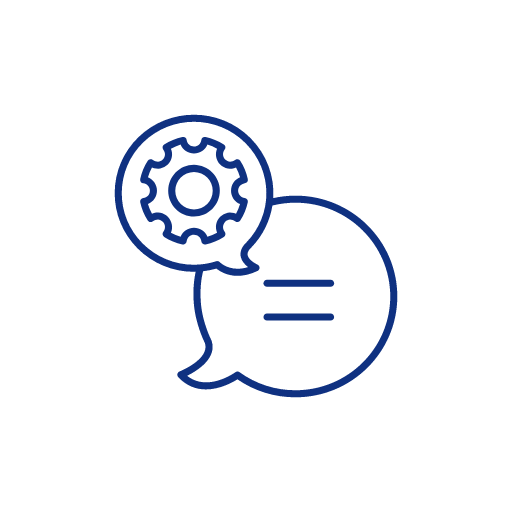 Technical Communication
Employers love seeing engineers with a refined technical communication skill set. Your practice with pair programming, working in small teams, and technical presentations will shape your ability to clearly and accurately communicate ideas, expectations and problems.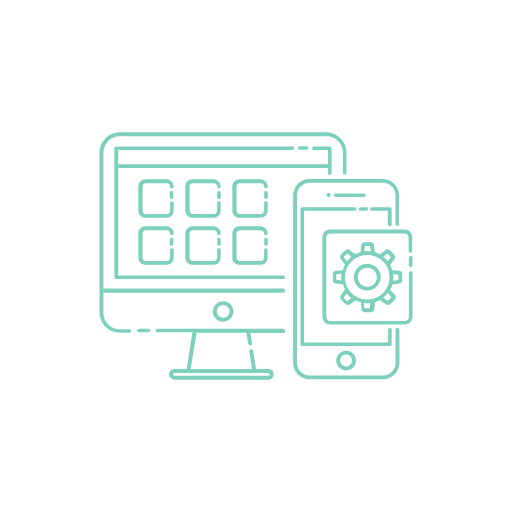 Project Management
Building powerful applications and developer tools requires more than just technical ability. You will become fluid in all agile methodologies, regularly using SCRUM and a variety of project management platforms preparing them to seamlessly integrate into engineering teams.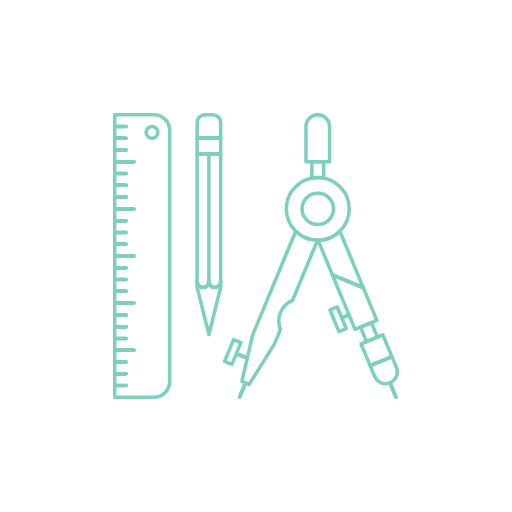 Real World Engineering Tools
Codesmith students use a variety tools like Git, Github, command line, dev tools, chrome performance monitoring tools, deployment tools, and many more.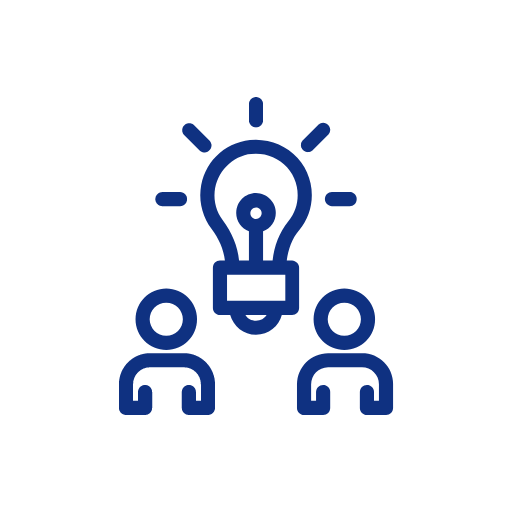 DevOps Best Practices
You'll examine and build the development and deployment ecosystem that enables team collaboration in a shared environment with Docker containers, benefiting from Travis-CI's continuous integration and deployment platform.
Codesmith students distinguish themselves with the quality and technical depth of the projects they build. While cementing your knowledge of modern web development technologies, you will also push the developer community forward by building open source tools that gain the attention from thousands of developers.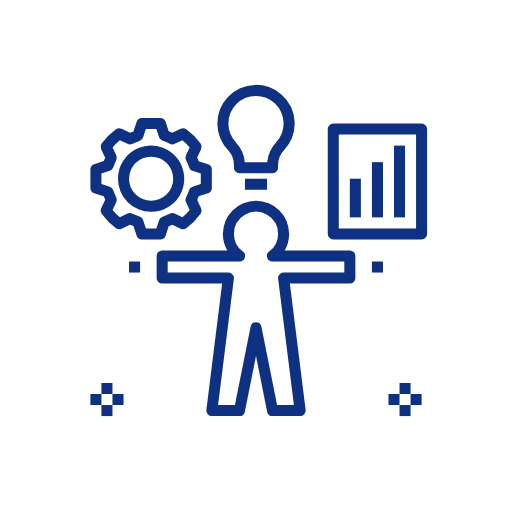 Solo Project
Solo projects are the first time when you build from the ground up with the concepts you've learned over the previous month and really dive into their complexities. You will usually focus on 1-2 technologies, integrate APIs, and dive deep into connecting different parts of an application.
Examples of solo projects include a websocket chess game, google maps with spotify integration, and an ecommerce clothing store.
Sample technologies including OAuth, Databases, React, Redux, different APIs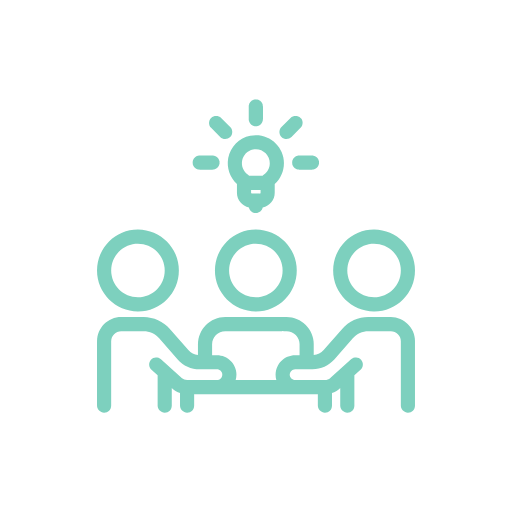 Scratch/Iteration Project
Smaller team projects at Codesmith are a time when you get to experience development as a team. You will learn github for teams, SCRUM and agile methodologies, as well as work with more complex technologies. These projects are a chance for you to go beyond the limits a bit with their project scope, requiring more research and resulting in a finished product at production level.
Examples of smaller team projects include a React mpc style drum machine, adventure style learning game teaching JavaScript, local dating applications, and a collaborative coding platform.
Sample Technologies including React router, more use of databases and servers, redux thunk, implementing testing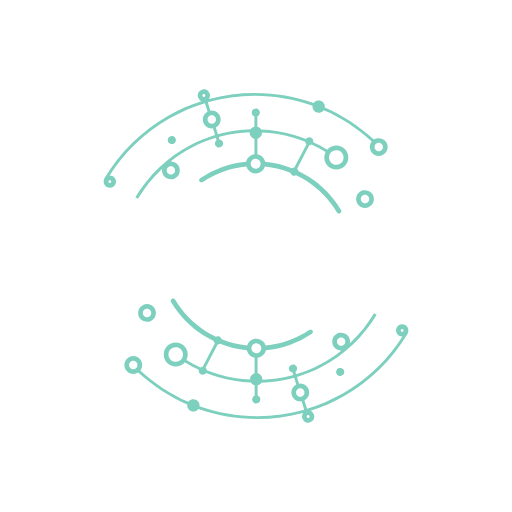 Reinforcement Project
Your last project is focused on preparing you for upcoming interviews and you'll build with a commonly tested technology to begin practicing for technical screenings. This project is a chance for you to really dive deep on a technology you aim to work with in your first job after Codesmith.
Examples of smaller team projects include an encrypted messaging app, WebSocket based multiplayer game, and job interview question repository.
Sample Technologies including React, redux, node, SQL, WebSockets, and mongoDB.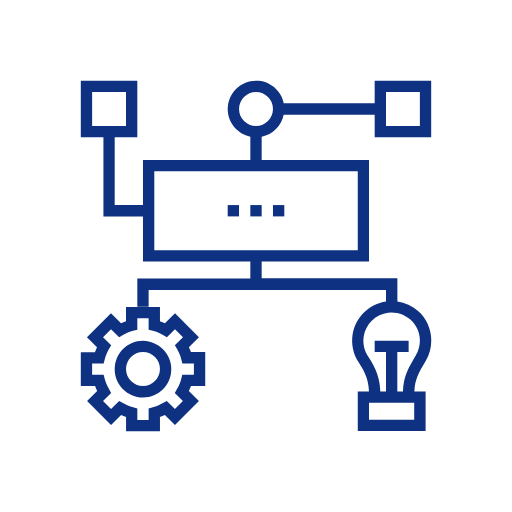 Open Source product
The Open Source Product is arguably the most important component of your education at Codesmith. You will build cutting edge projects and tackle incredibly difficult problems for the developer community. Projects have received thousands of github stars, been featured mainstage at world renowned conferences, and are used daily in development.
Read more and check out other awesome projects here.
Sample Technologies including GraphQL, webassembly, webpack, blockchain.
Career Services
The Codesmith hiring support begins in the second half of the program and continues long after you graduate! The Codesmith team is there to support you through everything from mock interviewing to salary negotiation strategies. Learn more about Codesmith graduate outcomes here.
For many students starting the job search can be intimidating, especially when it comes to writing that first technical resume or submitting an application. During the program students build the foundations needed to be confident and prepared as they start the job search.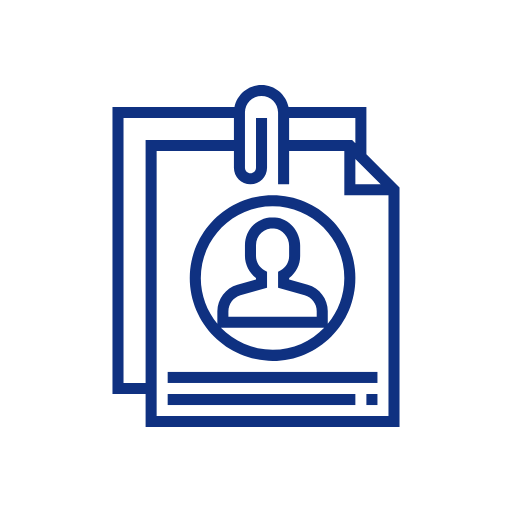 Resumes & Online Profiles
A strong technical resume and online profiles are fundamental to the job search. During the Senior portion of the program, students build out their resumes - making sure to include all the most relevant technologies that hiring teams are looking for. Resumes go through multiple iterations of edits and feedback before the final sign off. Once students are confident in their final resumes, they use the content to build out online profiles on the most relevant job sites in addition to lectures on tips and tricks to make their profiles stand out.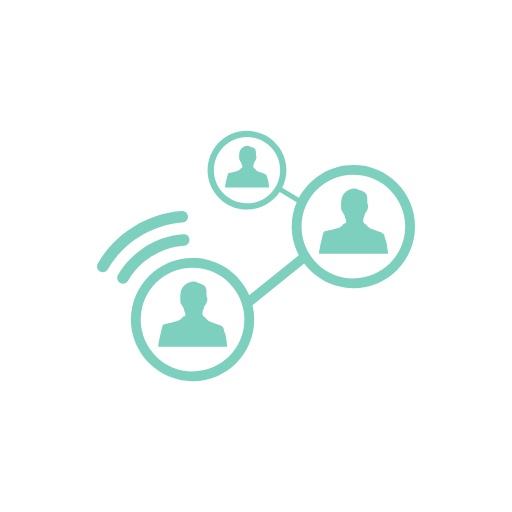 Approaching the Job Search
Students also receive workshops on how to approach the job search, which includes advice on everything from submitting an application the right way, reaching out to your network and writing strong outreach messages that will increase conversion rates from application to phone screen.
Before graduating the program, you will practice both non-technical and technical interview skills. You will feel confident with your narrative and prepared to tackle those phone screens, technical assessments and on-site interviews.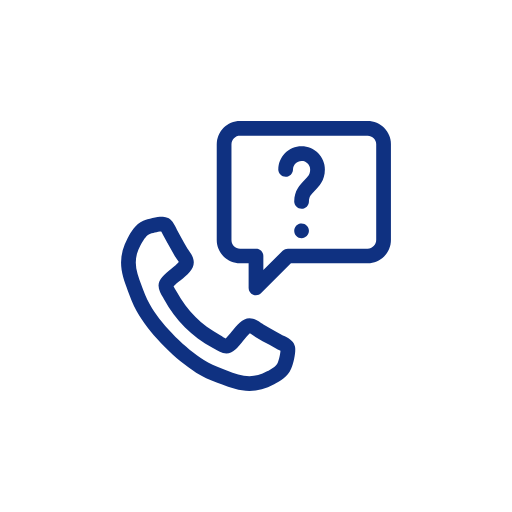 Mock Interviews & Networking Days
Mock Interviews are conducted with alumni from the program, allowing residents to receive genuine feedback on their whiteboarding and technical interviewing skills before entering the job search. After having some time to reflect on the feedback from mock Interviews, students enter Networking Days - this is a great opportunity for students to interview with and get referrals from Codesmith grads working at companies that are actively hiring. Google, Hulu, IBM, MLB are all regular participants of Networking Days.'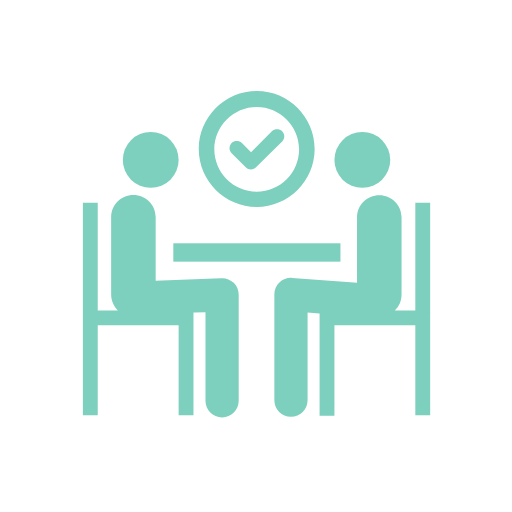 System Design & Whiteboarding Interview Prep
System design and algorithms are a major component of most technical interviews today. In order to prepare, residents attend workshops like "How to Whiteboard Effectively", which places an emphasis on technical communication, analytical problem solving and diagramming clearly and effectively. After the workshop, students practice these new strategies in their Hiring Groups and with the guidance of their group engineering mentor.
Post-Grad support is forever. After you graduate the program, you will have many Codesmith resources available to you, including workshops, check-ins and one-on-one support. Whether it be your first job right after graduation, or your third job years after graduating, Codesmith's hiring support team is here for you!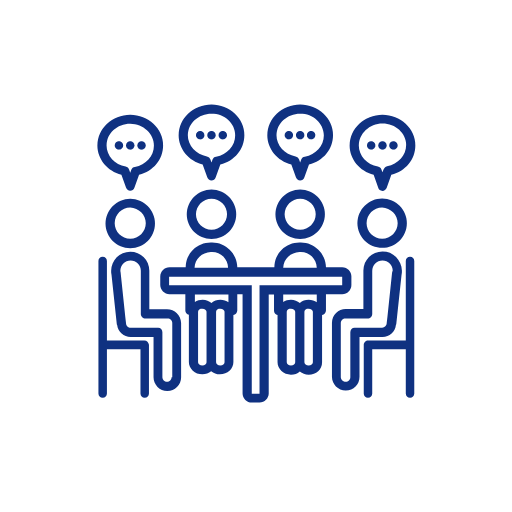 Alumni Network
Codesmith has an expansive and active alumni network that continues to support one another throughout their careers through forums, discussions, and networking events. The Hiring Support team will also intro grads to other alums working at companies they're interviewing for or interested in applying to. Many Codesmith grads land jobs through references and connections with other alums.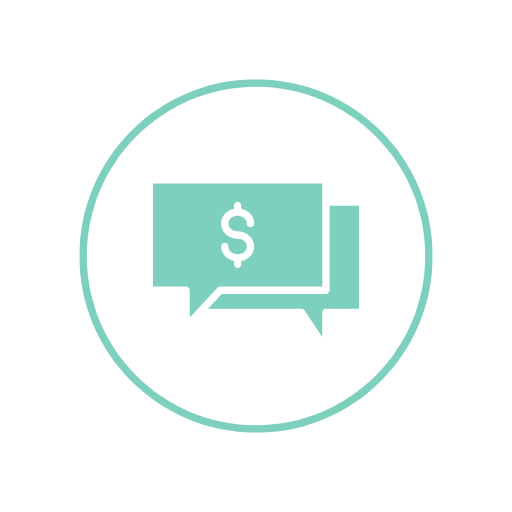 Negotiation Strategies
Once you receive an offer - it's time to negotiate! Codesmith not only provides a salary negotiation lecture during the program, but it also provides one-on-one salary negotiation coaching from an industry expert. Using these strategies, Codesmith graduates are typically able to negotiate an additional $5-15K from their initial offer.
When it comes to landing your dream job (and your dream salary!) we're here to connect you to Codesmith's vast network and provide you with all the coaching you need to be confident in asking for the salary you deserve.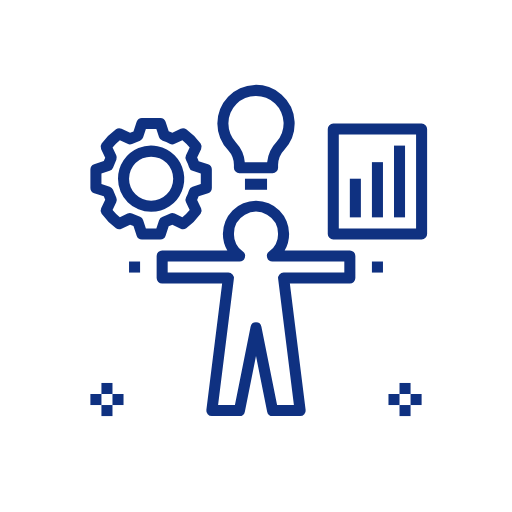 Alumni Network
A strong technical resume and online profiles are fundamental to the job search. During the Senior portion of the program, students build out their resumes - making sure to include all the most relevant technologies that hiring teams are looking for. Resumes go through multiple iterations of edits and feedback before the final sign off. Once students are confident in their final resumes, they use the content to build out online profiles on the most relevant job sites in addition to lectures on tips and tricks to make their profiles stand out.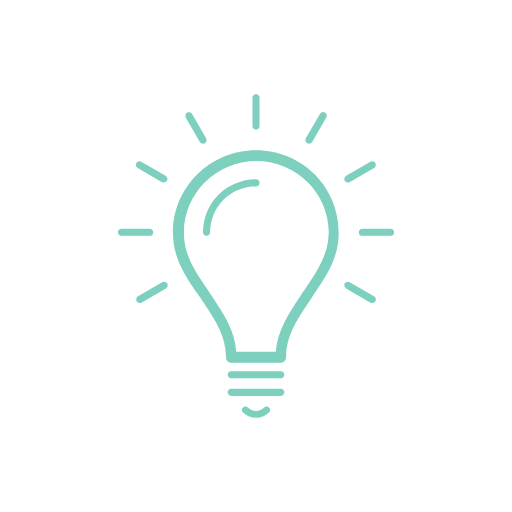 Salary Negotiations
Once you receive an offer - it's time to negotiate! Codesmith not only provides a salary negotiation lecture during the program, but it also provides one-on-one salary negotiation coaching from an industry expert. Using these strategies, Codesmith graduates are typically able to negotiate an additional $5-15K from their initial offer.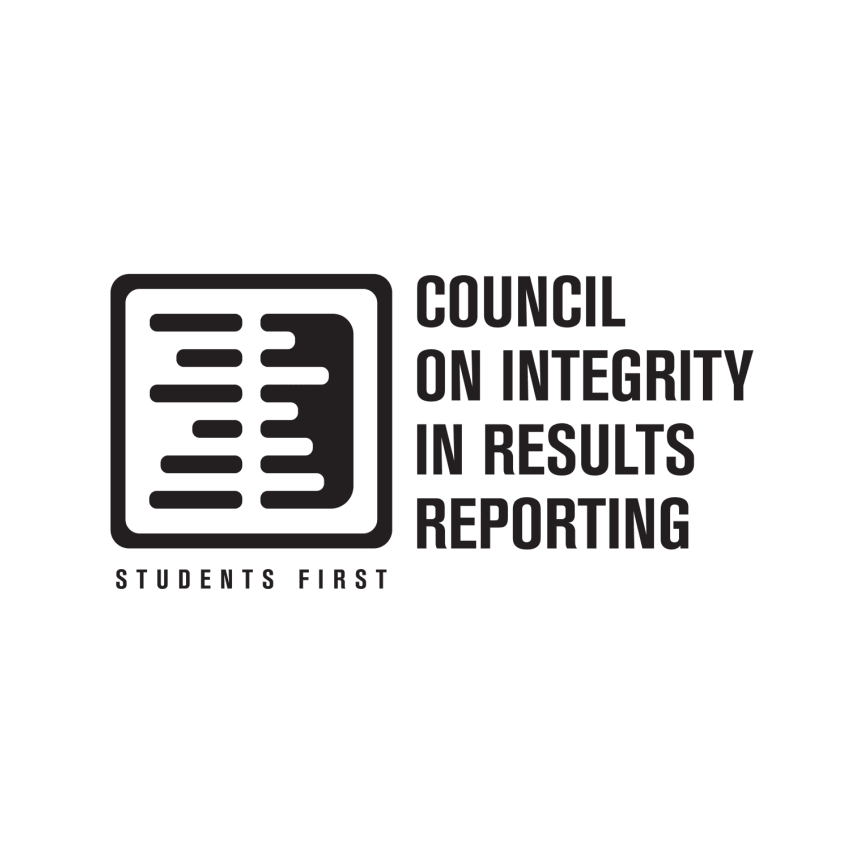 Graduate Outcomes You Can Trust
The median starting salary of Codesmith grads based on the January - July 2021 reporting period is:
NYC - $124,000

LA - $124,900

Part-Time Remote Immersive - $125,000
Our third-party audited outcomes reports account for 100% of students & offer full transparency, complying with CIRR standards.
Awarded Best Coding Bootcamp
Codesmith is honored to be ranked as Top Coding Bootcamp by leading authorities on Software Engineering Immersive education and the coding bootcamp industry! The awards are granted based on reviews from our students and alumni.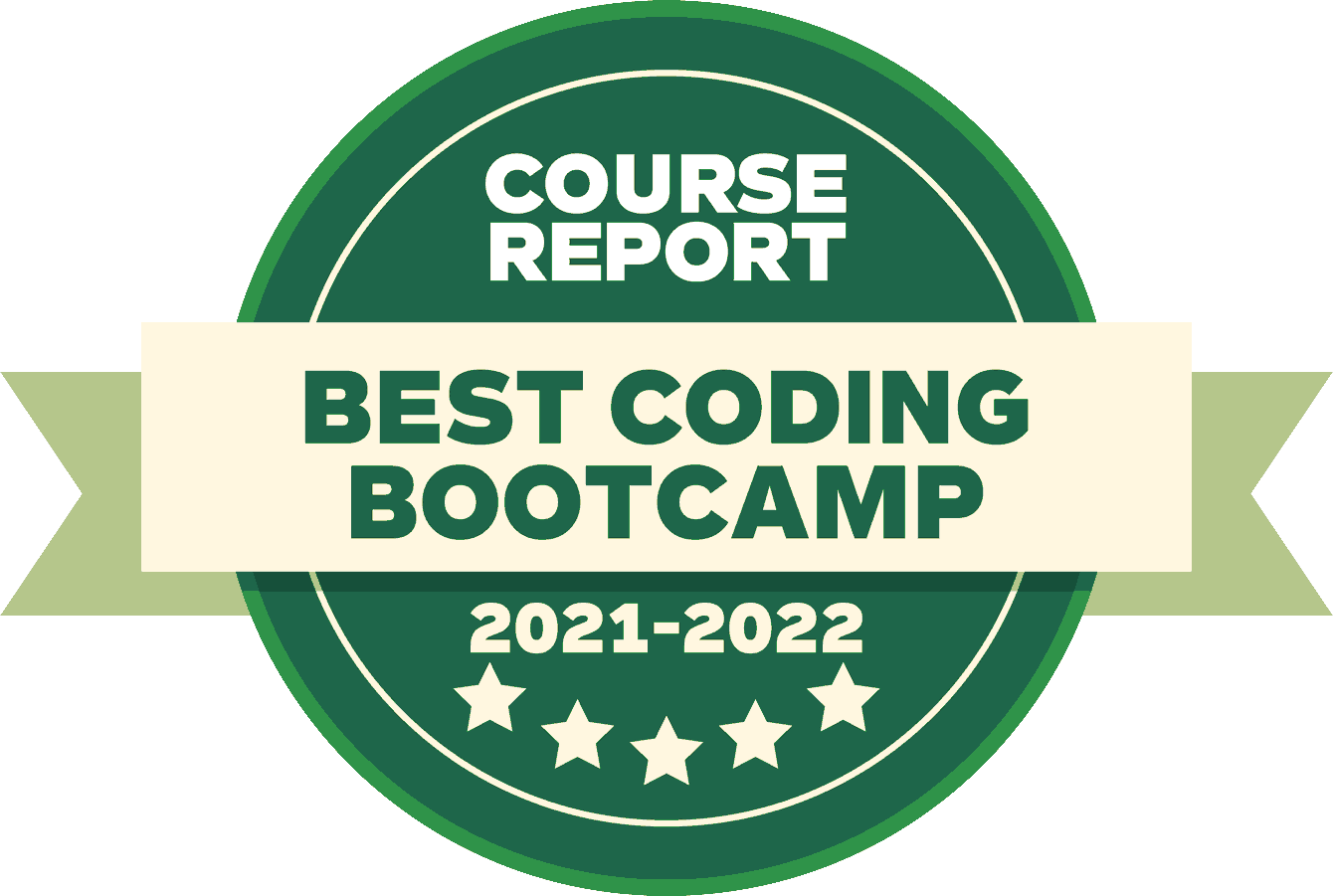 Course Report
"Before Codesmith, I was a college-educated minimum, wage worker. Within a year of starting my programming journey, I have gotten two six-figure salary offers, and relationships with people that will last a lifetime."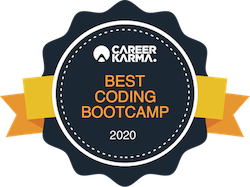 Career Karma
"I can honestly say that, having gone here, I've changed my life for the better. I didn't have much of a coding background at all before coming here, but after my 3+ months at Codesmith I feel confident and happy in my abilities."
Switchup
"They give you the tools to continue to grow beyond the end of the 12-week program so you'll have the mindset of a real software engineer and not just another 'bootcamp grad.'"
READ MORE REVIEWS
Where Codesmith Graduates Have Been Hired
Codesmith helps graduates land mid and senior level software engineering positions with our extensive hiring support. Graduates are hired at some of the most influential companies around the world, including Google, Amazon, LinkedIn, Hulu, Snap, and many more. Learn more.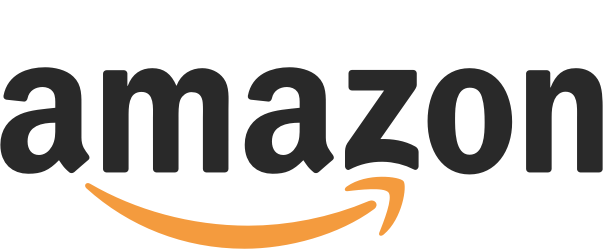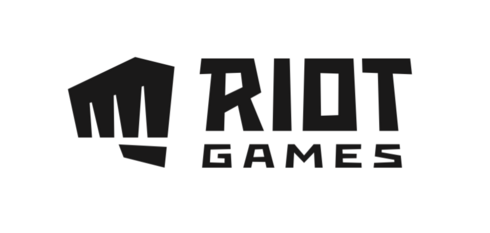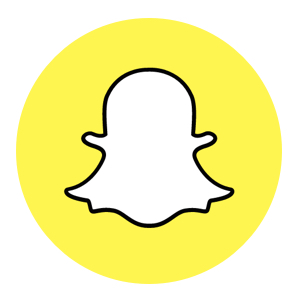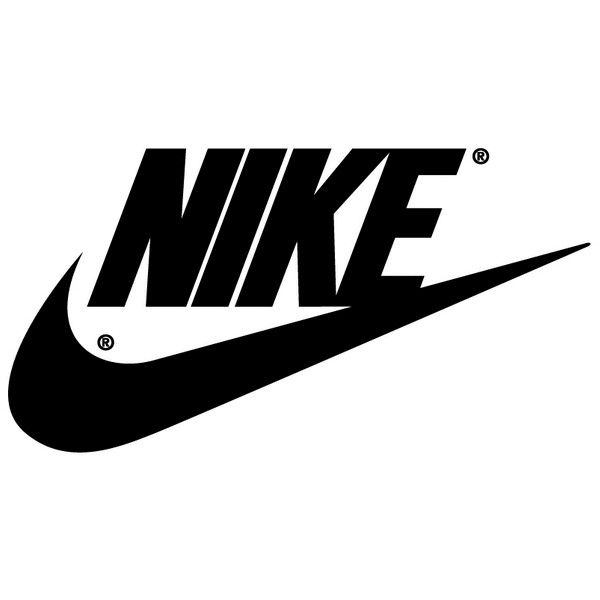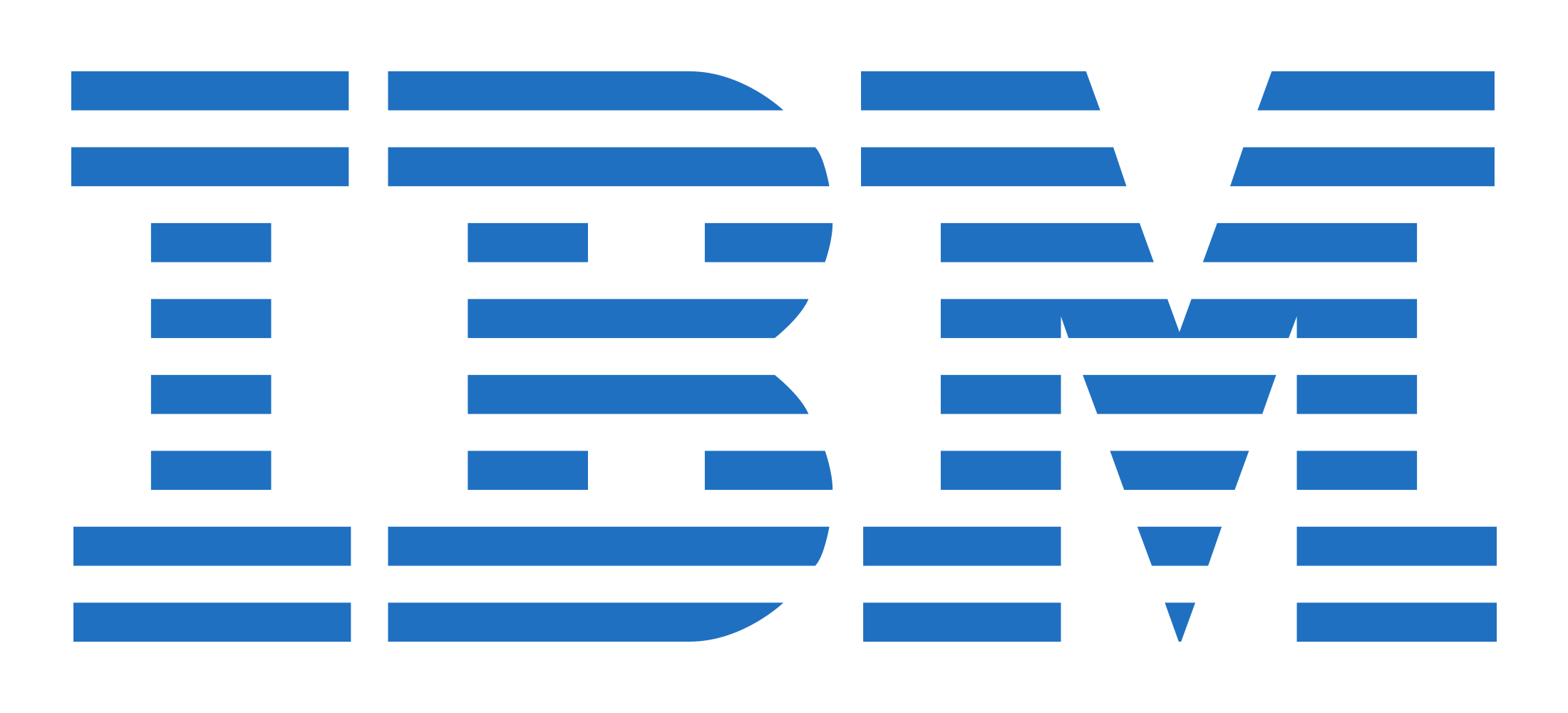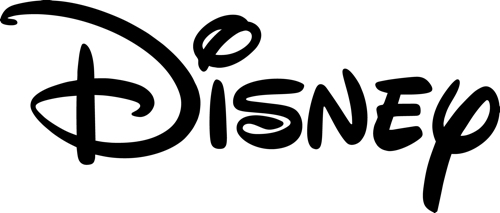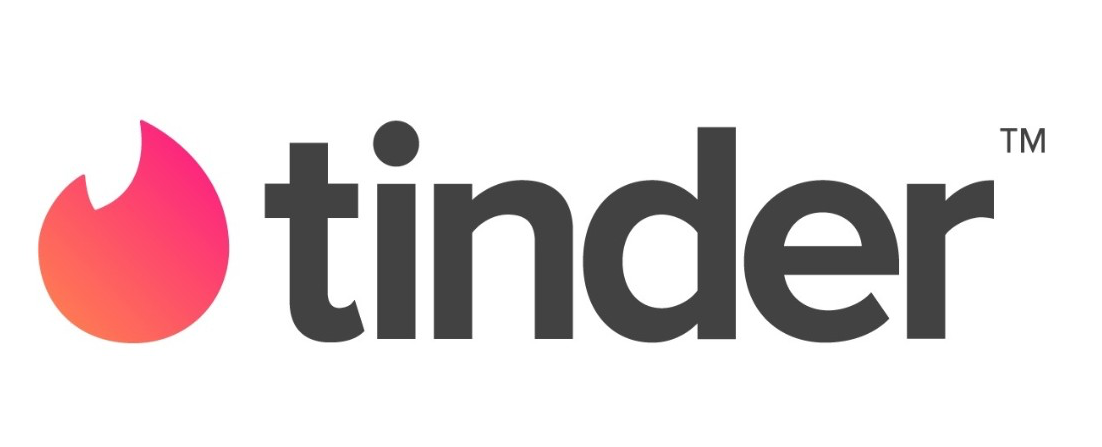 Initially, I was pretty skeptical - how could I learn the skills required to change careers in only a few months? Two weeks after my cohort finished, I had signed a six figure job offer, and within my first week I felt confident about the code I contributed to the team.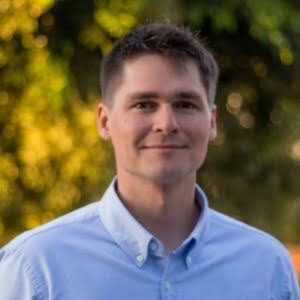 DAVID S.
Senior Software Engineer @
Dictionary.com
I had a phenomenal three months at Codesmith. The amount of support I received by all my peers and the staff was outstanding. I had a much different experience studying Computer Science in college. My CS classes there focused more on theory, and at Codesmith I learned technologies that I've been able to implement immediately on the job.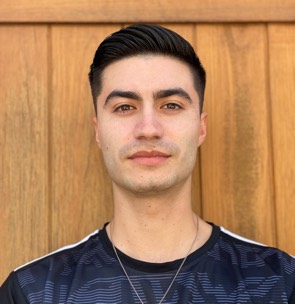 JUAN E.
Software Engineer @ AT&T
Codesmith Culture
A core part of Codesmith is the community. By encouraging an inclusive and diverse culture, you are constantly surrounded by those who prioritize helping others, offer valuable and kind feedback, and motivate you to work at your highest capacity. This is clear in the numerous shout outs given each week during family dinners where students thank others for going out of their way to lend a helping hand.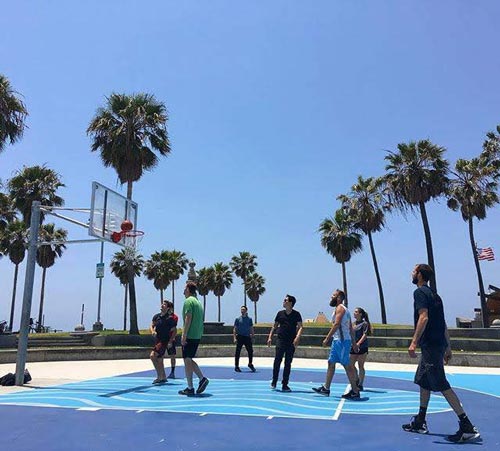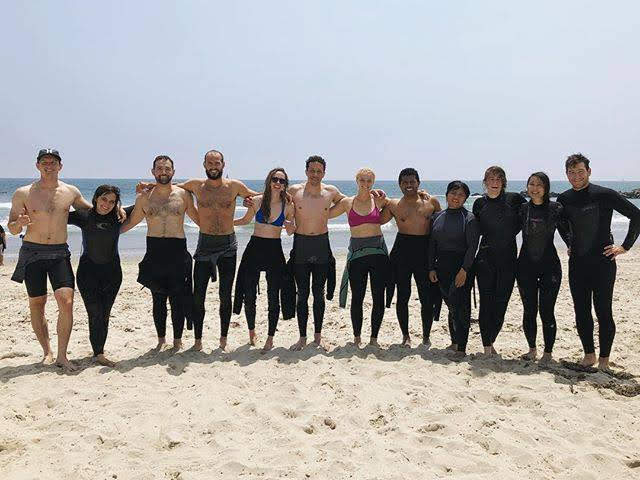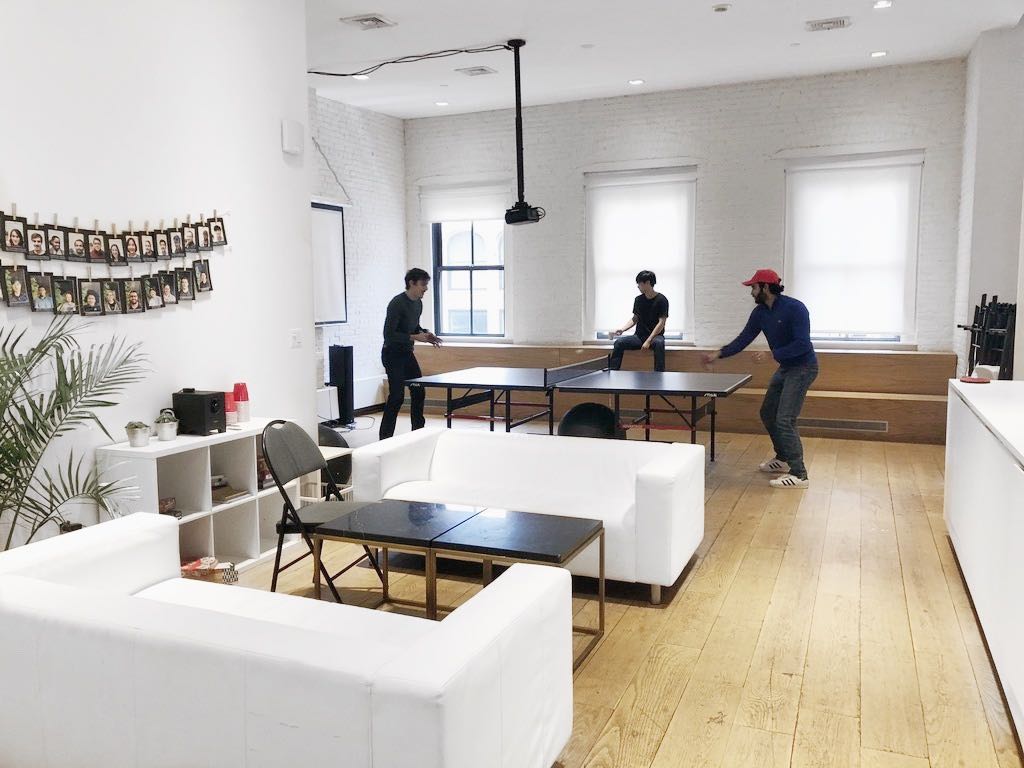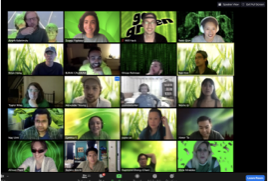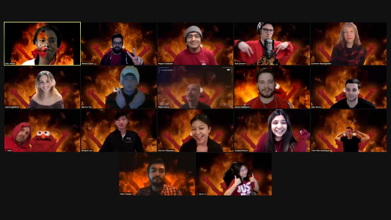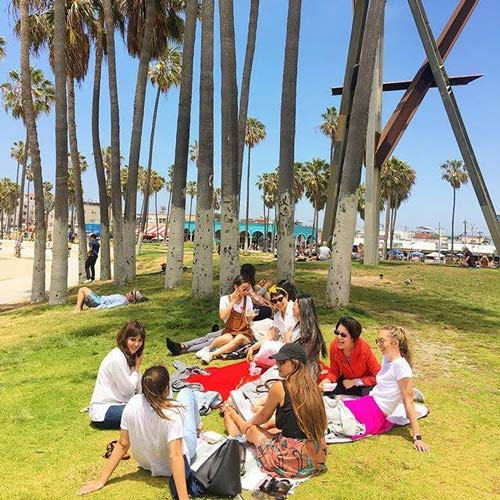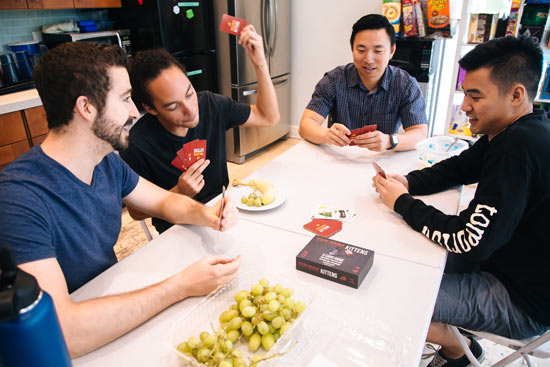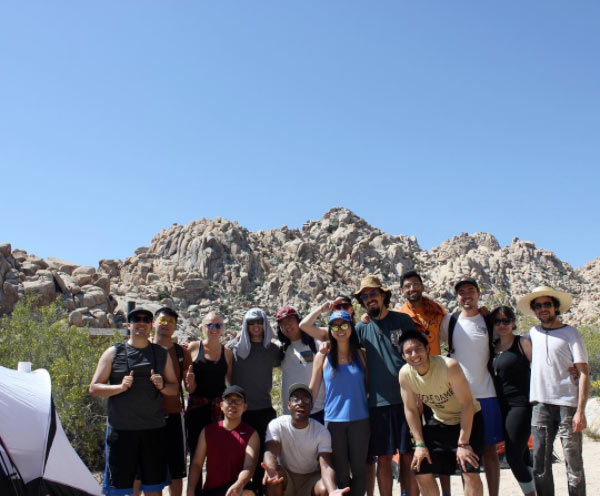 The Remote Classroom Experience
We've worked tirelessly to give you the same learning experience and level of comradery you'd expect from an onsite program, but in a remote online setting. All our workshops & programs are currently conducted as live online classroom experiences using Zoom and a very active Slack workspace. To get a sense of our teaching style check out one of our free weekly workshops.
Your days in the Full-time Immersive are jam packed with interactive lectures with instructors, pair programming sessions with your cohort mates, group mentorship sessions, 1-on-1, Q&A time and more, keeping you engaged and building rapport with your cohort and the Codesmith team.
Codesmith takes pride in building and fostering a supportive community in the full-time immersive program. Through cohort dinners, circles (a time dedicated to not think about coding!), talent shows, and much much more - you'll engage with other cohort members and the Codesmith team through plenty of non-coding activities to bond and create real connections, providing a collaborative and empathetic culture.
Alumni Stories: Meet Alex!
Alex discusses her journey through Codesmith and how she launched her career as a Software Engineer at NPR.
Daily Schedule
Most students spend over 70 hours at Codesmith each week, but often comment how quickly the three month program flies by. Though each day is not structured exactly the same, your time is filled with lectures, activities, and most of all - coding.
Hack Hour + Hack Hour Approach
Every morning begins with solving a complex algorithm to build your analytical problem solving skills and help you prepare for technical interview questions after you graduate. You will then see the solution for the previous days challenge, and discuss as a cohort the many different approaches to solving the problem.
Morning Session
In the junior portion of the program (the first 6 weeks) it's common to be in a lecture on a component of web development like Node on the backend or pair programming through a skill builder challenge. In the senior portion (final 6 weeks), you might be in an advanced lecture on deployment or outlining tasks at a team stand-up meeting for your production project.
Lunch
Mealtimes at Codesmith are used for a lot more than just eating. Students are encouraged to take a break from coding - get outside and take a walk, practice yoga, or spend some time away from the computer so you can return refreshed for the afternoon.
Afternoon Session
In the junior portion, you will either be in your second core curriculum lecture of the day or working on a short-term team project with your peers. In the senior half of the program, you could be doing a mock interview with an engineering fellow, tackling the advanced machine learning unit, or working on your Open Source Product.
Tech Talk
Every Codesmith student presents a tech talk once in their time at Codesmith! It is a great way to go in depth on another part of tech that excites you and isn't necessarily a part of the Codesmith curriculum. Topics have included: AR/VR, Game Theory, React Native/Mobile Development, new React Lifecycle Methods, bit-flipping, Service Workers, and GraphQL.
Dinner
Family dinner happens at Codesmith every Monday where all students and staff share a meal. These dinners include weekly announcements and shout outs, where students recognize others who went above and beyond to help them within the past week.
Evening Session
The evening at Codesmith is usually spent continuing the coding challenge in the junior portion or getting flow time on your production project in the senior portion. Codesmith hours officially end at 8pm, but students usually stay far later continuing to make strides on the concepts they're learning or projects they're building.
Optional Hours
After the official Codesmith hours end, many students and instructors continue to work onsite. These hours are used to overcome blocks, review past challenges, and help others; oftentimes, these long hours are when the greatest connections are formed, so embrace the struggle.
The Academic Team
The Academic Team at Codesmith is central to your experience as a student. They will lead your core lectures, help review material at odd hours, and are the drivers behind your learning and growth throughout the bootcamp.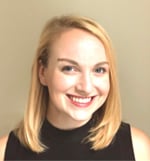 Annie Zadikoff
Alumni Program Manager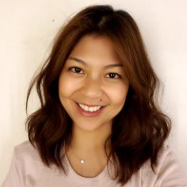 Katrina Villanueva
Lead Engineering Instructor
Central Remote Immersive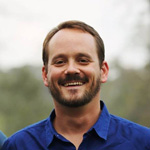 Kyle Combs
Senior Software Engineer & Lead Instructor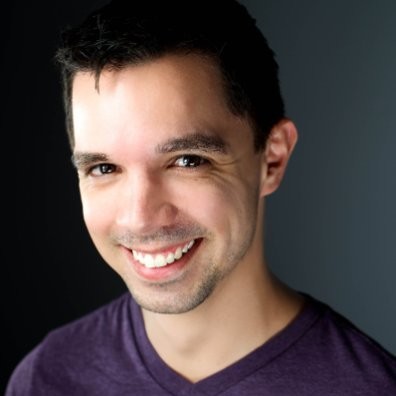 Matt Severyn
Lead Engineering Instructor
Global Part-Time Remote Immersive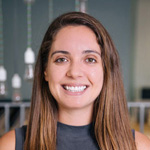 Shanda McCune
Director of Programs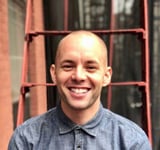 Phillip Troutman
Chief Academic Officer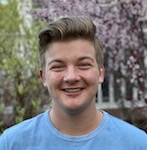 Ryan McDaniel
Lead Engineering Instructor
East Coast Remote Immersive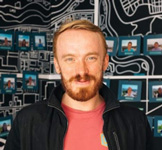 Will Sentance
Co-founder and CEO

Review Application
The Codesmith Admissions team will review your application to our coding bootcamp and reach out within a week to schedule next steps. To be qualified to apply to our Software Engineering Program, you must have at least a high school diploma or equivalent (i.e. GED or placement exam). To apply, you must complete questions about your experience and optionally complete a coding challenge through an online application. If you attend one of the free weekly JavaScript workshops in LA, NYC, or online, you can get a special Codesmith admissions code that guarantees you an interview and allows you to apply through the fast track application.

Nontechnical Interview
The first interview is nontechnical, where we love to get a sense of why you are interested in Codesmith, your background and your software engineering goals. You will also be able to develop a personalized plan with the Codesmith admissions team to prepare for the technical interview based on your desired start date.

Technical Interview
The second interview is technical where you'll work through JavaScript coding challenges with an engineer on the team. We're interested in seeing how you tackle problems and communicate your ideas. If you do not pass your first technical interview - don't fear! Most applicants interview multiple times, and after each attempt we'll give you specific feedback on what to work on and when we think you'll be ready to re-interview.

Decision
Within a week from your technical interview you will be contacted to discuss your acceptance and how to begin preparing for the software engineering immersive program.
Coding Resources for Admissions
Tuition Options
Tuition for Codesmith's Software Engineering Immersive programs is $19,950 for any cohorts beginning in 2022. For any cohorts beginning in 2023, tuition will be $20,925.

We provide a range of options to help you finance your education, including payment plans, loan partners and scholarships.

Please contact your Admissions Coordinator or email us at hello@codesmith.io if you have any questions, or schedule a call with an academic advisor regarding your specific situation.
Pay Upfront
Once you've been accepted, a deposit is needed to secure a spot in your desired cohort, then pay the remainder by the 1st day of the cohort.

- $2,500 deposit and $17,450 due by day 1.



Pay in Monthly Installments
Codesmith offers a payment plan that breaks down tuition into monthly payments. A deposit is required to secure your spot once you've been accepted, a down payment before the 1st day of the cohort and then three equal monthly payments for the remainder of your tuition amount:

- $2,500 deposit + $2,750 down payment by the 1st day of the cohort + 3 monthly payments of $4,900.
Personal Educational Loan
Codesmith works with Ascent Funding, a student financing solution to provide affordable options for both short term and multi-year loans. In addition to your full tuition you can borrow for living expenses. Ascent Funding offers flexible repayment options where you can:

- Make no payments while you study and for the three months after you graduate

- Pay only interest while you study and for the three months after you graduate

Learn more about Ascent Funding offerings here.
Frequently Asked Questions
Why do you focus on JavaScript?
JavaScript is the language of the modern web. It has enabled many of the revolutionary experiences created over the past 5 years, from Google Maps to Spotify. However, historically, it has needed to be paired with something else like Python to build out full applications.
The emergence of server-side JavaScript means developers can now create rich, lightning-fast applications in pure JavaScript from end-to-end.
Focusing primarily on a single language to learn CS concepts, front-end development, and back-end development is a crucial part of what makes the extraordinary rate of learning during the program possible.
Am I qualified to apply to this program?
Codesmith's Software Engineering Immersive is designed for driven individuals, ready to build a career in software engineering or improve their coding skills to land mid- and senior level engineering roles. The Codesmith admissions process carefully screens to ensure the students demonstrate empathy, compassion, and dedication. Additionally, we look for those with strong technical potential, beyond your ability to write code, such as your communication and problem-solving skills.
The following CSX units will always be tested on the Codesmith technical interview: Functions and Execution Context, Callbacks & Higher-order Functions, Closure, Scope & Execution Context, Recursion, and Object Oriented Programming. Asynchronous JavaScript is sometimes tested.
Do you offer any online programs?
What diversity initiatives does Codesmith have?
Diversity is a top priority at Codesmith. Through partnerships with We Build Black, Women in Tech International, Lesbians Who Tech, implicit bias workshops for students on-site, and scholarships for those underrepresented in the tech industry, Codesmith is committed to evening the playing field. Check out our inclusivity and diversity page for more info.
What is the admissions process?
The admissions process consists of a written application, with optional coding section, a nontechnical interview and a technical interview. Go to the Admissions page for more information.
How much can you really learn in just 12 weeks?
When we call Codesmith an intensive program, we really mean it. We have designed the curriculum to provide the core components of a computer science degree and associated internships within the program. While the Codesmith day is Monday through Saturday 9am to 8pm, many students (and even instructors) stay long past 8pm in the evening. With students spending 100+ hours per week coding. Prior to the program start date, you'll also complete an additional 3 units of material, covering HTML, CSS, algorithms, and more.
Are scholarships available?
Yes! We offer scholarships for women, LGBTQ, minorities in tech (defined as Black, Latinx, Pacific Islander or Native American), veterans and those have have attended a bootcamp before Codesemith. Additionally, we offer the Codesmith Scholarship for those who demonstrate financial need, academic excellence, and serve their community. Scholarship applications must be submitted 14 days prior to your desired start date. Scholarship applications are given out after you are admitted into the program and you can learn more here.
Are living and housing included?
Codesmith keeps our kitchen regularly stocked with breakfast foods and snacks. Beyond that, you will be responsible to arrange your own food and housing. There are many restaurant, fast food and fast casual places around Codesmith that provide students with a plethora of food options.
For living situations, Codesmith's team is happy to help students with advice and potential apartment mates. New students have often ended up sharing accommodations, especially if they weren't local before joining Codesmith.
Can I visit the New York City campus?
At this time we are not offering onsite tours of the facilities, but please keep an eye on our events page for future in-person events.
Does the immersive program tuition increase yearly?
The Software Engineering Immersive programs typically increase up to 5% on January 1st of each year. The tuition for all open cohorts can be found in the Tuition & Scholarships section.
What is the cancelation and rescheduling policy for interviews?
Interviews can be easily canceled and rescheduled using the links in the Google Calendar event for the interview. Interviews must be canceled or rescheduled at least 48 hours in advance. For technical interviews, if you cancel or reschedule with less than 48 hours notice or if you are a no-show, that may count as an interview attempt. Please note that your interviewer will wait in the Google Meet for a maximum of five minutes - after 5 minutes, you will be considered a no-show.